La Dra de Miguel dirige el Grupo de Ingeniería Celular del IdiPAZ
El trabajo es fruto de la colaboración entre el IdiPAZ, el Servicio de Oftalmología del Hospital Ramón y Cájal, el Instituto Oftalmológico Vissum y la empresa de biotecnología Tecnalia.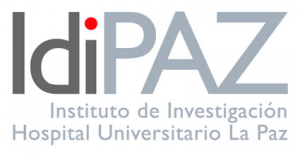 El grupo 42  del IdiPAZ, Ingeniería Celular, liderado por la Dra. María P. de Miguel, en colaboración con el Servicio de Oftalmología del Hospital Ramón y Cajal (Drs. Jorge L. Alió del Barrio y Francisco Arnalich Montiel), el Instituto Oftalmológico Vissum (Dr. Jorge L Alió y su equipo) y la empresa de biotecnología Tecnalia (Dras. N. Garagorri y N. Garcia-Urquia),  han recibido el Premio al mejor trabajo de investigación en el área de "Técnicas Terapéuticas Avanzadas" del 4º Congreso de la Sociedad Europea de Especialistas en Córnea y Superficie Ocular (Eucornea) celebrado en Amsterdam los días 4 y 5 de Octubre, por el trabajo: "Development of a new model of lamellar transplant based on stromal decellularized grafts with subsequent autologous recellularization". Este trabajo abre una nueva etapa en el tratamiento de las enfermedades debilitantes del estroma corneal pues presenta un nuevo modelo de transplante lamelar autólogo creado a base de injertos estromales corneales alogénicos descelularizados con posterior recelularización autóloga empleando células madre derivadas de tejido adiposo humano. En este trabajo se implantaron dichas láminas en un modelo animal de conejo, demostrando la perfecta biointegración del injerto. Los autores han demostrado la ausencia de cualquier signo clínico o histológico de inflamación o rechazo de este tipo de injerto, consiguiendo con éxito una transparencia total de la córnea, y demostrando además que las células madre mesenquimales no sólo sobreviven in vivo dentro del mismo, sino que además se diferencian en keratocitos humanos adultos, consiguiendo la correcta biofuncionalización del tejido, lo cual es esencial en la fisiología normal de la cornea. Este nuevo modelo de transplante permitirá obtener injertos corneales autólogos a partir de tejido alogénico mediante una simple extracción de tejido adiposo subcutáneo del paciente. Los resultados están en proceso de publicación en una revista especializada de prestigio.
Fuente: http://www.idipaz.es/Noticia.aspx?Id=155