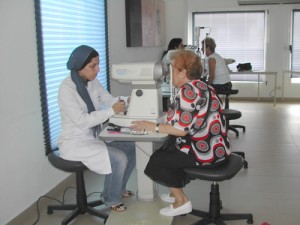 The area of ​​volunteering is the latest addition to our Foundation, and has been well received by professionals and students who offer their time and dedication on a voluntary basis.
It is rewarding to gather the fruits of this great effort developed by the team of the Foundation, and even more satisfying is the goal that drives us to continue: the Prevention of Blindness in all its scopes.
If you are interested in joining the team of volunteers of the Foundation send an e-mail with your CV to fundacion@fundacionalio.com and in a few days you will receive our reply.
See more at: http://www.fundacionalio.com/voluntariado.php