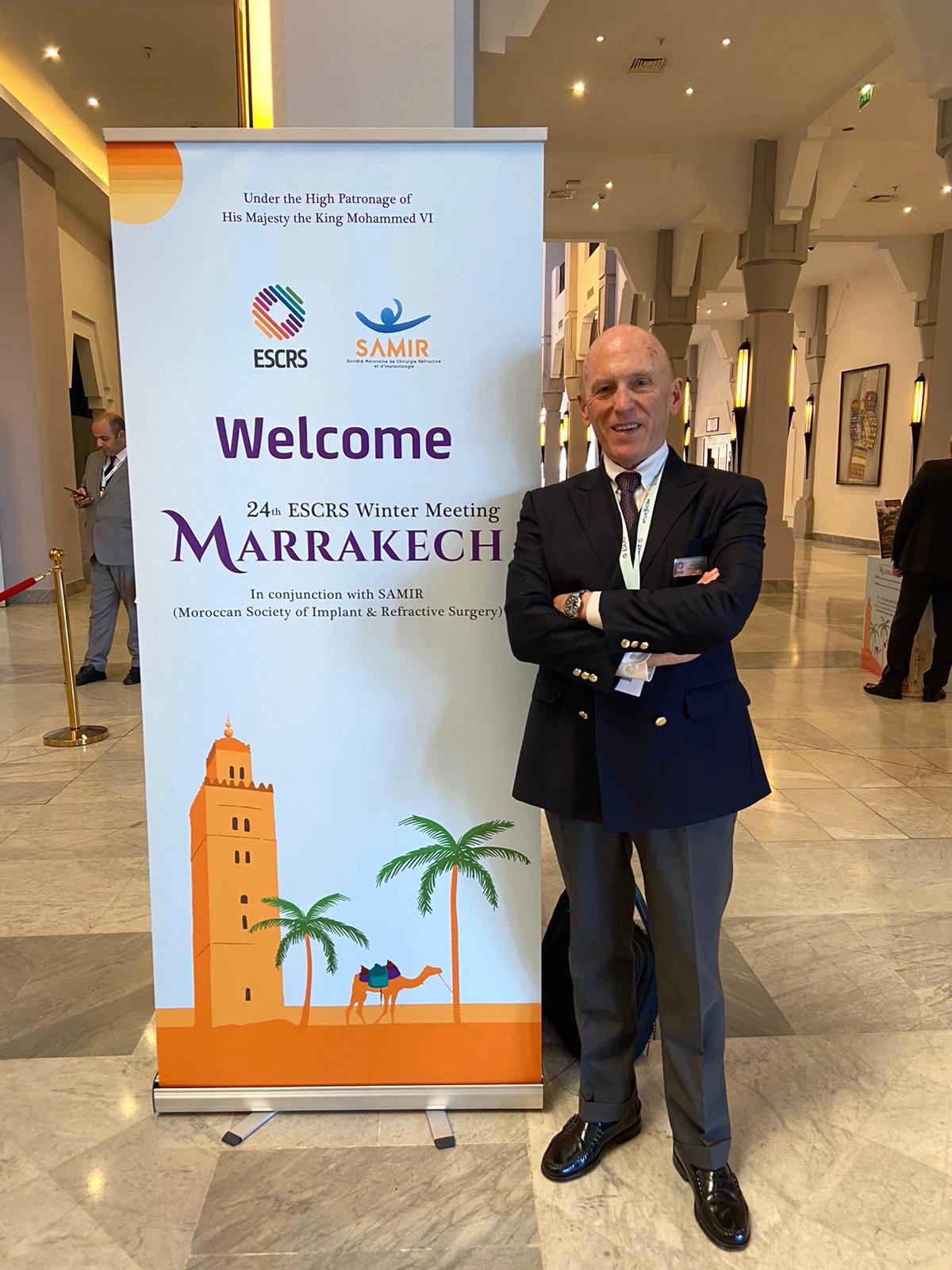 For the first time Dr. Alió attended the ESCRS meeting as a member of the Board of Directors, after being elected with the highest score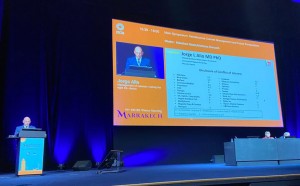 Dr. Jorge Alió was announced a member of the Board of Directors at the 24th ESCRS Winter Meeting, which  was held in Marrakech, Morocco, from the 21 – 23 February. This is the first time that Dr. Alió, an expert in diseases of the anterior segment of the eye, attends a meeting of one of the most important ophthalmological associations in the medical field as a member of the Board.
Dr. Alió, the professor of Ophthalmology at the Miguel Hernández University (UMH) of Elche, had an opportunity to give lectures and present courses on refractive surgery related to the topography-guided crosslinking. Moreover, he shared information on the management of intraocular lens implantation, in which he has been recognized the first international reference in the lists of experts in the anterior segment, refractive surgery and cornea, according to the international biomedicine ranking 'Expertscape'.
Jorge Alió, the scientific director of the Vissum ophthalmology clinics, was able to meet great eye care professional at the 24th ESCRS Winter Meeting. ESCRS seeks to promote education and research in the field of implant and refractive surgery. Board members serve for a term of four years and can be re-elected for one additional four year term. Board members must have been a full member of the ESCRS for at least the last three consecutive years and in order to stand for election candidates must be nominated by five other full members of the Society.