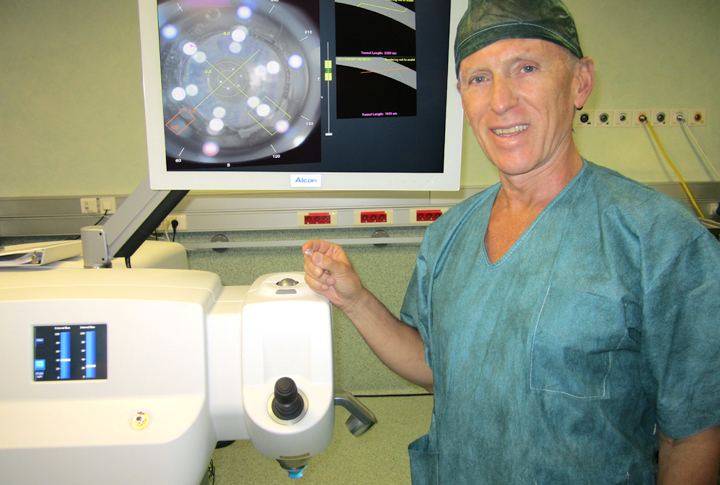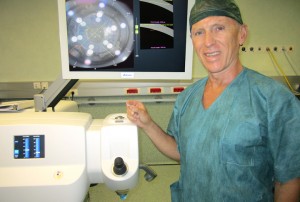 After more than two and a half months of confinement, there is a large number of patients who need to be treated for eye diseases or undergo ophthalmic surgery. The necessity of attending clinics makes people have doubts about possible risks of ophthalmological operations. But these visits are regulated by health protocols that guarantee patient´s safety. Therefore, attending medical consultations isn´t dangerous because the risk of disease transmission is low, as long as the safety regulations are properly followed.
Every patient should wear a mask, protective glasses (sun glasses fit), and gloves.  Hydro-alcoholic liquids can be used instead of gloves to clean patient´s hands every time he/she touches any surface. It should be noticed, that hospitals pose more risk than outpatient medical consultations, because the disease has mainly spread in the latter, in spite of the extreme precautions which were taken.
It is a well-known fact, that eye surgery is a delicate and sophisticated operation. It requires modern and up-to-date equipment, as well as an experienced surgeon. Moreover, the operating theatre is a place of maximum safety for the patient to undergo both refractive surgery (laser surgery for myopia, hyperopia or astigmatism) and eye surgery (cataract, intraocular lenses, surgery of the retina and strabismus). The surgeries are usually performed with topical or local anesthesia and the patient is properly protected. It should be taken into consideration, that the operating theatre is the safest place for surgeons and patients. Besides that, aseptic techniques are always performed at the highest level. The risk arises in outpatient operating theatres, where appropriate safety standards are not met, because, as it sometimes happens in some laser refractive surgery clinics, this kind of surgery is considered to be semi-sterile. However, preventive measures in these clinics should be the same as in operating theaters for eye surgery, such as cataract.
Energy systems that are used in eye surgeries can generate aerosol. Especially that happens in cataract surgery, where the use of ultrasound aerosolizes water particles and transmits them to the atmosphere. This problem has been duly resolved by the most advanced surgical centers in this area. It has been proven that the use of appropriate aseptic measures and surgical maneuvers can prevent infection of operating theatre personnel and other patients by aerosols. In this way the environment is safe and controlled.
What measures should a patient consider when having eye surgery? First of all, he/she must know the security protocol. This protocol is designed by the health authorities and must be exposed to the patient so that he/she knows the guarantees offered by the clinic and the requirements which must be met. In addition, it is essential to collaborate with clinical and / or operating theater personnel, who will help to comply with the protocol. Personally, I recommend wearing gloves on which alcohol-based gel can be applied for disinfection. In this way the person minimizes the risk of infection of disease in case he/she has any wound on his/her hands. Although the virus is not transmitted through the skin, it is transmitted through wounds. Finally, after having an operation, the patient must follow the instructions he/she receives from his/her surgeon in order to prevent any complications in postoperative period.
To date, no ocular complications caused by the virus in the postoperative period after any ophthalmic surgery have been reported. The virus causes a diverse eye pathology, which has been recently described by our team in collaboration with doctors Alejandra Amesti and Jorge Alió del Barrio. The publication can be found at the magazine 'Ophthalmology and Therapy', available to everyone at www.pubmed.gov. This eye pathology can appear both in the preoperative phase and in the postoperative period. However, since there are no descriptions of pathologies in postoperative period, it can be said that this is a safe environment. Although this issue is still under investigation by our team, since very few eye operations have been performed during the COVID-19 pandemic.
Therefore, the ophthalmologic patient can go to a serious consultation without any problem. He/she can have any eye procedures done, complying with both preoperative and postoperative protocols. Put your trust in professional and well-equipped ophthalmological centers.
Prof. Jorge L. Alió
Professor of Ophthalmology at the Miguel Hernández University
Vissum Ophthalmological Institute of Alicante, Grupo Miranza