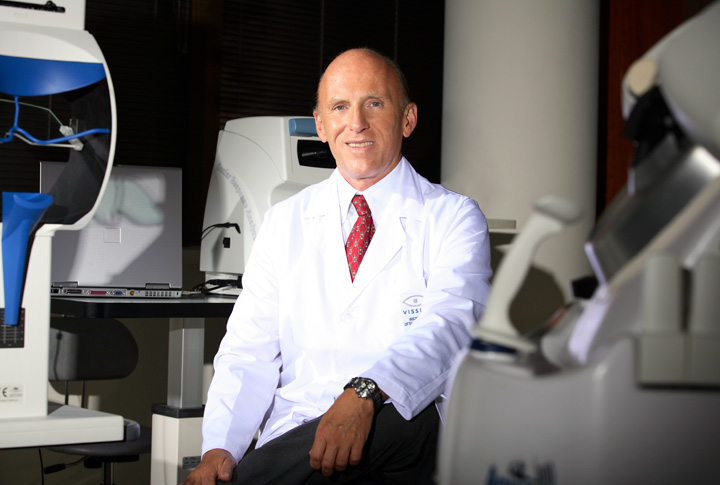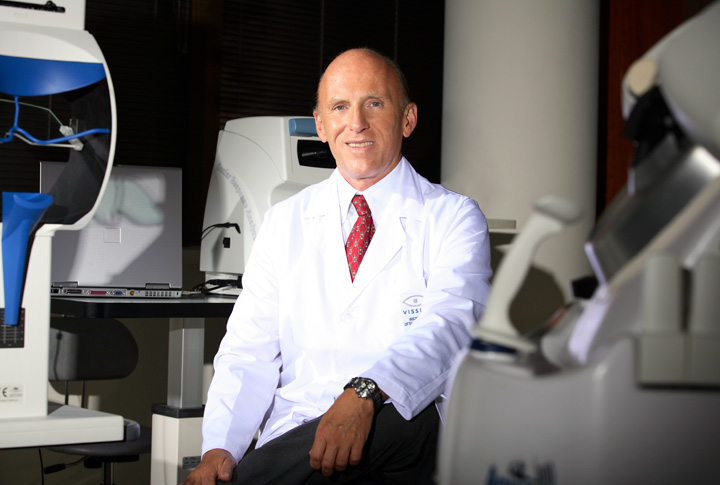 The presentation "Virtual biomodelling of a biologic structure: the human cornea,"  headed by Dr. Jorge Alio, was chosen as the best by the magazine DNYA.
The inter-university team of the University of Cartagena and the Miguel Hernandez University of Elche led by Dr. Jorge Alio, Professor and Chairman of Ophthalmology at the UMH, have been recognized for their research by the prestigious and influential magazine DNYA. At the XXV International Congress of Graphic Engineering (INGEGRAF 2015) they were awarded Best Presentation. This event, organized by the University of Navarra and the Association of Teachers of Graphic Expression in Engineering, took place in San Sebastian, 17th -19thJune, under the slogan, "New Horizons of Engineering Graphics."
Although Dr. Alio was the principal researcher in this project, one of his co-authors, Francisco Cavas-Martinez, was responsible for the computational and physical parts, as well as for presenting the work. Dr Cavas-Martinez has also collaborated with Daniel G. Fernandez Pacheco, Ernesto de la Cruz-Sanchez, Jose Nieto Martinez y Francisco J. Fernandez Cañavate. Thus, we can state that the winning project is a guarantee of cooperation between the universities. Dr. Jorge Alio, who has performed more than 40,000 surgical procedures during his career, led the presentation "Virtual biomodelling of a biologic structure: the human cornea," which deals with the cornea, one of his main specializations. It should be reminded, that his main dedication has been also to Cataract and Refractive Surgery, however, within his intense clinical and surgical practice he has been involved in other areas such as Ocular Inflammation (uveitis), Vitreoretinal diseases and Strabismus surgery
Having already been elected, in 2013, as a member of the prestigious American Ophthalmological Society, he (along with his fellow researchers) has now also been recognized by DNYA , which was founded in Bilbao in 1926. According to Thomson-Reuters it is one of the most influential and prestigious magazines in the world devoted to general engineering. Its aim is to assess and disseminate knowledge about multidisciplinary engineering by publishing original Spanish-language articles or news items.  Dr. Alio has been the author or co-author of 440 peer review papers published in prestigious international scientific journals; 241 book chapters; over 200 collaborations in ophthalmic scientific journals; 78 books (as editor or co-editor), and over 1800 presentations and lectures at international meetings.