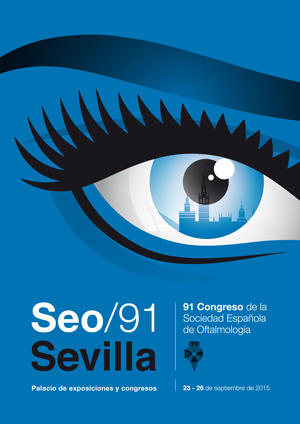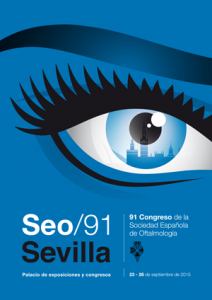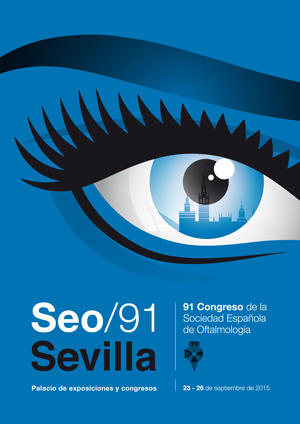 The 91st Congress of the Spanish Society of Ophthalmology for the first time organizes a course lectures on this eye disease, studies on which have been carried out by Red Temática de Investigación Oftalmológica (a cooperative network for ophthalmic research sponsored by the Spanish Ministry of Health).
A meeting of Red Temática de Investigación Oftalmológica at the 91st Congress of the Spanish Society of Ophthalmology, which is held in Sevilla, 23d-26th September, will allow Doctor Jorge Alio and his team to develop a course of lectures on keratoconus, a progressive eye disease in which the normally round cornea thins and begins to bulge into a cone-like shape. It is the first time this type of research, which have been carried out by the group of scientists headed by Professor and Chairman of Ophthalmology at the UMH, is presented to the public. Moreover, the first monographic work on keratoconus will be presented at this event. The book is sponsored by Red Temática de Investigación Oftalmológica and Dr. Alió is the lead author. This is the first therapeutic regimen, which has been published simultaneously in Spanish and English in an international scientific journal.
«We are an international scientific group, who obtain the biggest amount of publications devoted to keratoconus in the world, and we have recently been recognized by the magazine 'The Ophthalmologist» states Jorge Alio. Also it should be noted that the group, headed by medical director of Vissum, has created a "Database of Iberia", the largest database ever created, which includes Spain and Portugal. There you can find records of all national and international cases of this disease. In fact, these important investigations have allowed to receive assistance from the Centre of Sociological Research (CIS) to develop new technologies for the treatment of keratoconus.  «We are pioneers in this area, with high level of scientific productivity. Now we obtain specific therapeutic methods, knowledge and behavior models» says Dr. Alió.
Red Temática de Investigación Oftalmológica was established as a network of distinguished Spanish, according to the impact of their clinical researches on society. In the region it is Vissum  – Ophthalmological Institute of Alicante, directed by Dr. Alió.
Keratoconus is more widespread in Spain than it is believed. High incidence of allergies and the climate of the Levant provoke more cases in the area. It is a disease which has become from a rare, to one of the most investigated areas in corneal surgery, because of the amount of problems it causes. This study has also helped scientists to obtain new knowledge about treatment of other corneal diseases. Therefore it is very important to have a pioneering position on the international map.