Dr. Jorge Alio Ophthalmology
Latest news
We keep you informed of news related to Dr. Jorge Alió
Dr. Alió leads a team of professionals who are conducting free eye examinations for patients with
The purpose of this project is to improve the practical knowledge of
The 18th edition of the course 'Refractive, cataract and cornea surgery' will take place on…
About Dr. Jorge Alió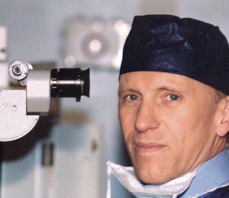 Prof. Dr. Jorge Alio, Elected Board Member of the European Society of Cataract and Refractive Surgeons (ESCRS, 2020) and Candidate to the General Secretary of the ESCRS for the terms 2021-2023, is Professor and Chairman of Ophthalmology since 1987, first at the University of Alicante and since 2002 at the University Miguel Hernandez de Elche, also in Alicante, Spain.
Since the ...
Videos about surgery
Reviews
Enhorabuena Doctor Alió, aun recuerdo cuando puse en sus manos a mi hija con tan solo nueve añitos en la clínica San Carlos, fue un éxito la operación, cuanto ha llovido desde entonces, mi admiración por usted..saludos.
Congratulations you deserve the best of the world.
Aprendí las técnicas láser por parte del Doctor Alió hace tiempo! Profesionalidad total!
Hi, I was operated in Vissum 20 years ago, from 18 diopters of myopia.
La verdad que el Profesor Alió, es el mejor no solo del pais sino de Europa, yo vivo en Málaga y me desplazo a Alicante para que el me vea, llevo ya 9 años siendo su paciente y que dure muchisismos más, gracias de todo corazón.
I respect this man "Pr Jorge Alió", he help me by operation, and I hope to he learn more about "islam" … m.benabed from algeria (God bless you, and good luck to all your ways).