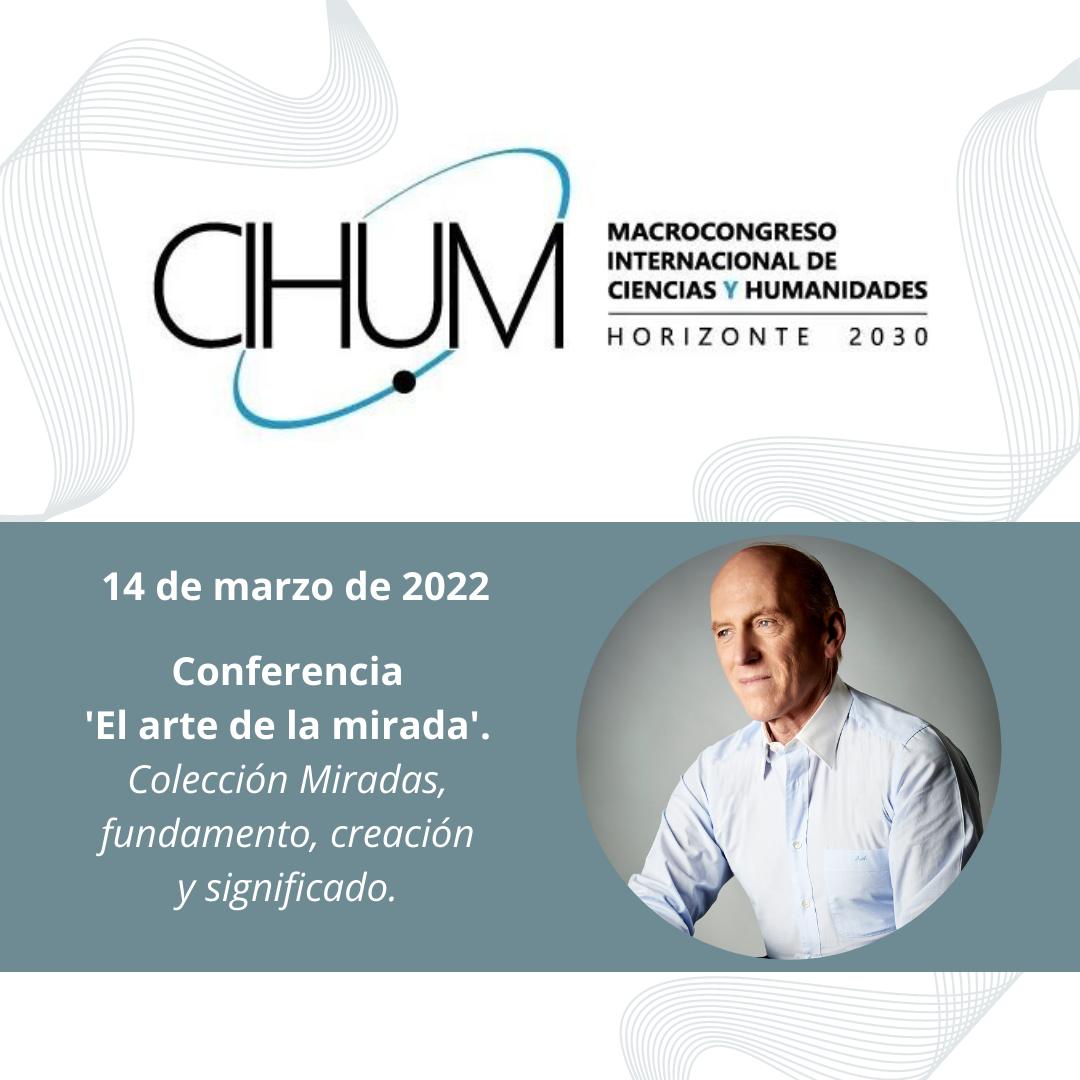 The professor participated in the International Macrocongress of Sciences and Humanities to talk about his foundation's 'Miradas Collection'
The First International Macrocongress of Sciences and Humanities (CIHUM) 2022 has counted with the conference 'The art of the gaze' (original title in Spanish 'El Arte de la Mirada') by Dr. Jorge Alió. This multidisciplinary meeting, held from March 14 to 16, 2022, in a virtual format, has served to talk about the foundation, creation, and meaning of the 'Miradas Collection' that belongs to the Jorge Alió Foundation.
About Jorge Alió Foundation
The Jorge Alió Foundation has been organizing the 'Miradas' painting contest biannually since 1988, as part of the activities of its cultural area, with the fundamental objective of raising awareness and sensitizing society to the importance of caring for eyesight and preventing blindness through art. This is an edition of a social and educational nature that is aimed at all types of artists in order to recognize the works that contribute to the idea of vision in the broadest and most complex sense of this concept. 
Jorge Alió's Foundation also has other areas of activity such as health care, teaching and training, R+D+I (Research + Development + Innovation), and national and international cooperation, culture and volunteering. It is a private, non-profit institution created in 1996 by Jorge Alió -Professor of Ophthalmology at the Miguel Hernández University (UMH)- in Elche. Its main mission is to promote eye health care and the prevention of blindness for a broad sector of the population, and especially the most disadvantaged groups, with the objective of achieving the best of the qualities of life for our society.
About CIHUM 2022

In this kind of social and artistic topics, the CIHUM 2022 event seeks to be a reference meeting and exchange point for professionals, researchers, and teachers on various issues related to the 17th Sustainable Development Goals (SDGs) focused in 'The 2030 Horizon', especially on the educational fields of Science and Humanities.