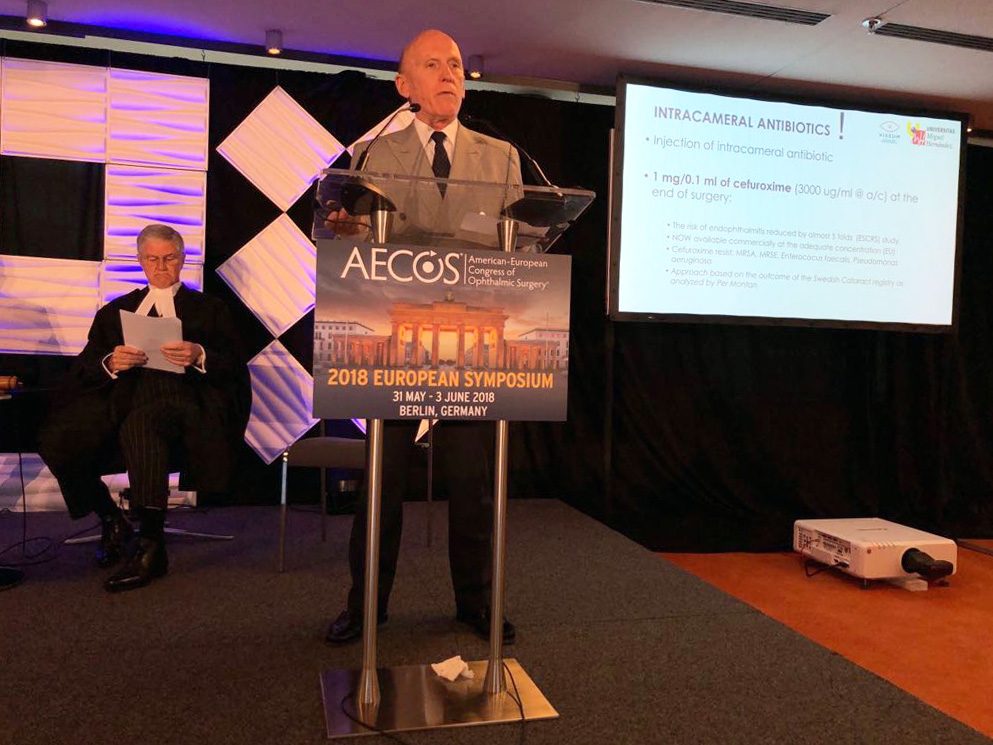 From May 31st to June 3rd Jorge Alió took part in this annual event devoted to presbyopia and cataract surgery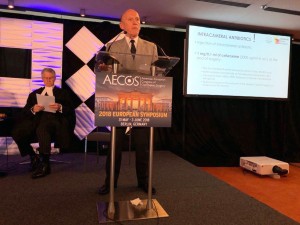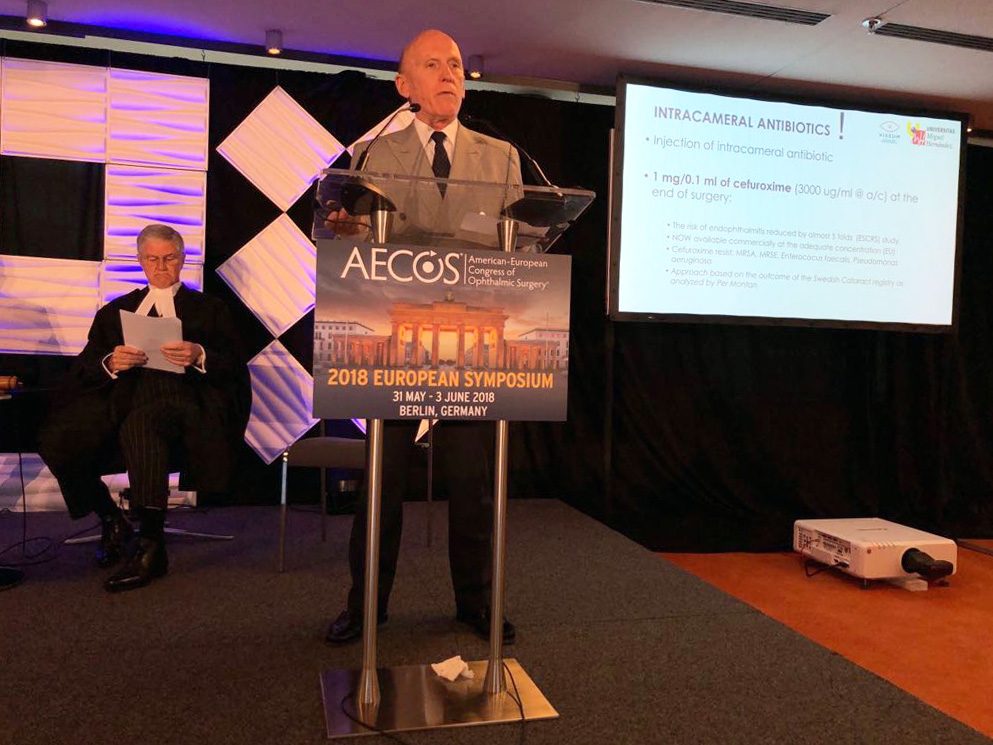 Dr. Jorge Alió participated in the 7th Annual AECOS European Symposium. Following the tremendous success of the 2017 Symposium in Prague, the 2018 AECOS Symposium was held in Berlin. The AECOS program continues to expand, incorporating new technologies and lively discussion. Dr. Jorge Alió, who was ranked twelfth among the world's most influential ophthalmologists in the list of 100 professionals, entitled "The Power List 2018" drawn up by the British magazine 'The Ophthalmologist', had the opportunity to meet other professionals in the field of ophthalmology at this event.
Thus, Jorge Alió, the professor of Ophthalmology at the Miguel Hernandez University (UMH) of Elche, participated in the AECOS 2018, contributing his point of view on ways of endophthalmitis treatment (a purulent inflammation of the intraocular fluids (vitreous and aqueous) usually due to infection) after a cataract surgery. He also took part in a session defending the use of presbyopic correction lenses instead of corneal laser refractive surgery, panel discussions dedicated to presenting data from clinical studies and another session on the intraocular lens exchange.
It should be reminded that Jorge Alió, the academic of the Royal Academy of Medicine of the Valencian Community (RAMCV), has recently published an article "Cellular therapy of the corneal stroma: Real approach or science fiction?" in the prestigious journal "Ophthalmology Times Europe". The article is devoted to the research, carried out by the doctor and his collaborators, into extraocular mesenchymal stem cells, which could be an alternative to the classical cornea transplantation.
The constant study and dedication by Dr. Alió have been key factors for patients to have placed him among the best doctors in Spain within the framework of the 'Top Doctors' directory. Also, he was recently chosen by the newspaper El Mundo as one of the ten doctors in 'The elite of the scalpel', being the only ophthalmologist selected.