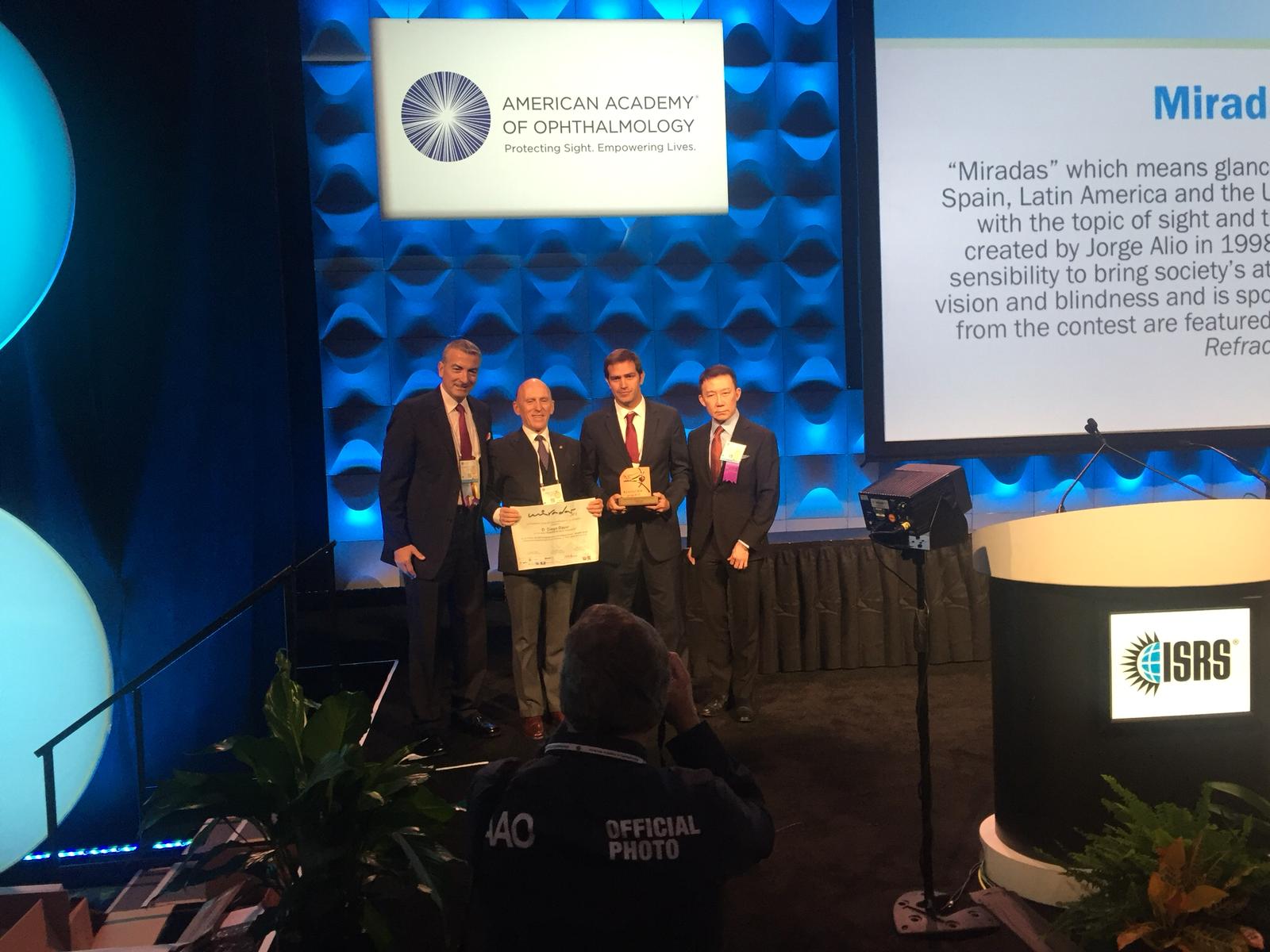 The award, valued at $ 4,000, was granted within the framework of the annual meeting of the American Academy of Ophthalmology (AAO)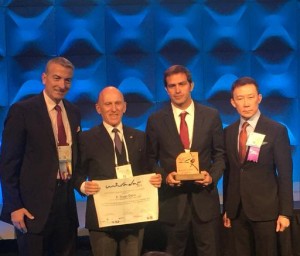 Chicago was chosen as a host city to the award ceremony of the VIlI International Painting Contest 'Miradas 2018', which was won by the Argentinian artist Diego Dayer with his work 'Guardianes de la memoria IV'.
The award, endowed with an economic bonus of $ 4,000, along with a trophy of the foundation and a diploma, was presented at an event held within the framework of the annual meeting of the American Academy of Ophthalmology (AAO).  The winning artwork is oil on canvas – 50 x 60 cm. It stands out for its hyperrealism and for being the best work that evokes the importance of vision, which is the main objective of this initiative, launched by the Jorge Alio Foundation for the Prevention of Blindness.
Since the winner Diego Dayer could not attend the event, the prize was collected, on his behalf, by Dr. Tomas Jaeschke, Dr. Omar Lopez Mato´s collaborator and the coordinator of the event in Argentina. The award ceremony was also attended by Dr. John Kanellopoulos, former president of the International Society of Refractive Surgery; Professor Dr. Jorge Alio, president and founder of the Jorge Alio Foundation and the coordinator of the event in Spain; Dr. John Chang, current president of the ISRS; and Erik-Jan Worst, general director of OPHTEC, the sponsoring company.
In this year's edition of Miradas International, a total of 22 countries participated represented by 42 artworks of recognized quality and highly varied techniques ranging from the oil on canvas of the winning artwork to soluble lead, diorama and colored porcelain to mention just some. The first edition of The XI National and the VIII International Painting Competition 'Miradas' was in 1998, so this year it celebrates its twentieth anniversary. This competition is devoted to vision and it has distributed more than 20,000 euros in prize money. The aim of this event is to recognize the work of artists and their ability to raise awareness on the importance of eye care and the prevention of blindness through their artworks.
The 'Miradas 2018' winner.
The artist Diego Dayer was born in Rafaela, Argentina, on November 13, 1978. He started his studies in 1993 in the studio of the artist Marcela Grosso who encouraged him day by day to pursue his own artistic direction. When he decided to spread his wings and carry on developing as an artist he continued his specialization in different courses, seminars and workshops.
In 2002, after several years of artistic activity in his home town he moved to Cordoba, Argentina, to start the Art School of the National University, where he currently lives and works. He has had collective and individual exhibitions in cities of Argentina, the USA and Spain.