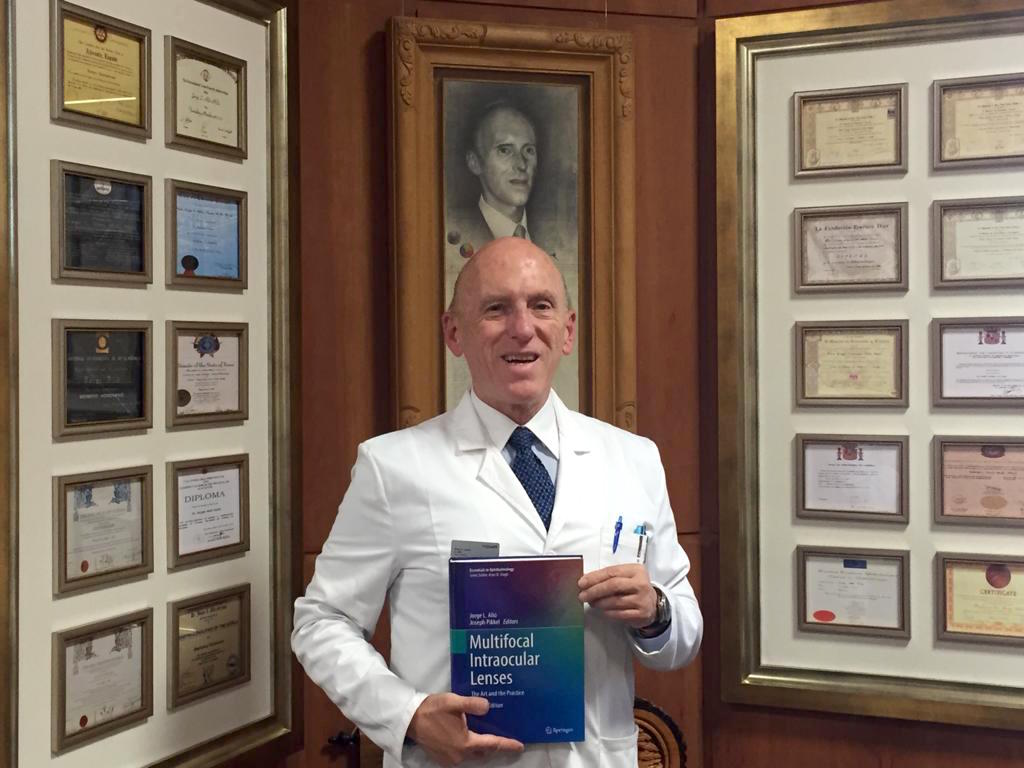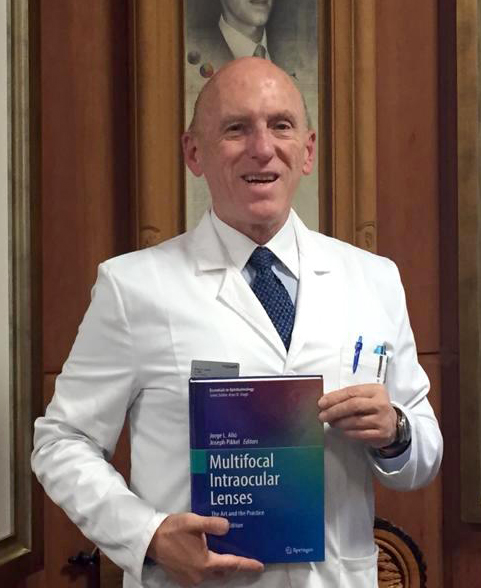 This new publication is based on the successful first edition of 'Multifocal Intraocular Lenses: The Art and the Practice' published by Springer
Dr. Jorge Alió has release the second edition of 'Multifocal Intraocular Lenses: The Art and the Practice', which was published by the prestigious scientific publisher Springer. Based on its successful first edition, it contains an updated global perspective of the fundamentals of multifocal intraocular lenses. "A key goal is to offer a complete resource for the practical ophthalmologist and ophthalmic surgeon interested in learning more about intraocular lenses, identifying the best technologies and lenses for the benefit of their patients" explains Dr.Alió, the professor of Ophthalmology at the Miguel Hernandez University (UMH) of Elche.
This publication provides an overview of different types of multifocal lenses, including recently developed extended depth of focus intraocular lenses. Furthermore, it reviews emerging technologies for the presbyopia correction in pseudophakic patients. It also contains information about the possible refractive lens exchange in elderly patients.
In this way, Jorge Alió, the scientific director of the Vissum ophthalmology clinics, provides the world of ophthalmology with a handbook which thoroughly discusses the varying outcomes, limitations, and the neuroadaptation process necessary for an adequate clinical success. And it shouldn't be forgotten that Jorge Alió is the first international reference in the lists of experts in the anterior segment, refractive surgery and cornea, according to the international biomedicine ranking 'Expertscape'.