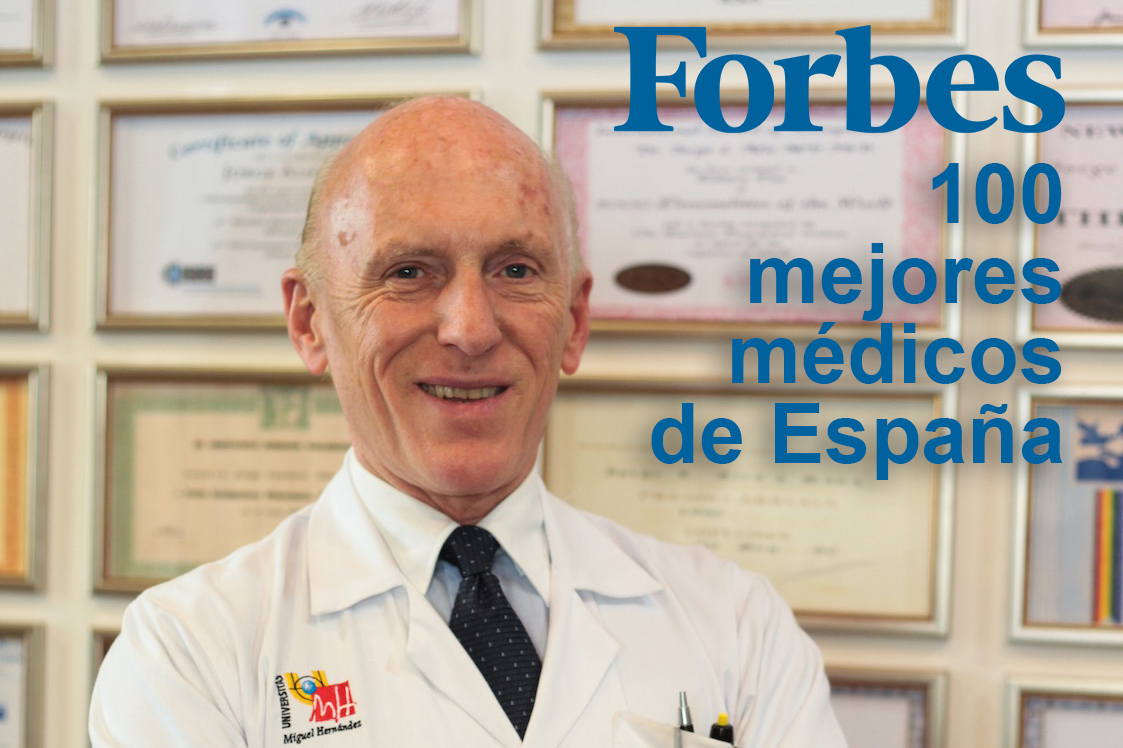 Jorge Alio is one of the six ophthalmologists featured in the latest issue of the journal, that aims to serve as a citizen's guide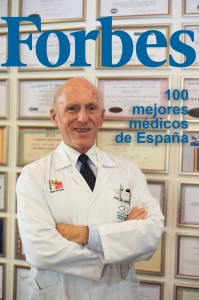 Dr. Jorge Alio entered the 'Forbes' list of the 100 best doctors in Spain, being one of the six Spanish ophthalmologists. A hundred professionals were divided into 20 different groups according to their specialties. The aim of the publication is to serve as a citizen's guide, gathering together 'those names that stand out in the current Spanish medical panorama'.
It should be reminded, that Jorge Alio, the scientific director of ophthalmological clinic Vissum, was awarded the 'Life Achievement Honor Award' by the American Academy of Ophthalmology (AAO), being the first Spanish doctor to obtain it, for his brilliant career and contributions to eye surgery and the treatment of eye diseases.
Moreover, Dr. Jorge Alio has been ranked twelfth among the world's most influential ophthalmologists. The list of 100 professionals, entitled 'The Power List 2018', was drawn up by the British magazine 'The Ophthalmologist', one of the most prestigious publications in the field. Furthermore, he was distinguished with the Alberto Sols Award for the 'Best Research Work', and he is the only doctor from Alicante among the 50 best Spanish doctors, according to the list 'Top Doctors 2018.
Dr. Jorge Alio, an expert in diseases of the anterior segment of the eye at the international level, is famous for his studies on cell therapy for treatment of keratoconus at advanced stages. He is also a specialist in cataract surgery, intraocular lenses and glaucoma. Moreover, he was a pioneer in the introduction of refractive surgery in Spain, along with new techniques for corneal transplantation and an exclusive technique for eye colour changes for cosmetic or therapeutic reasons.
Jorge Alio has been the author or co-author of over 775 scientific articles published in prestigious international journals, 360 book chapters (as editor or coeditor), and has received 103 international and national awards. Among them there is the prestigious Presidency of Honor award of Vision Spain association.