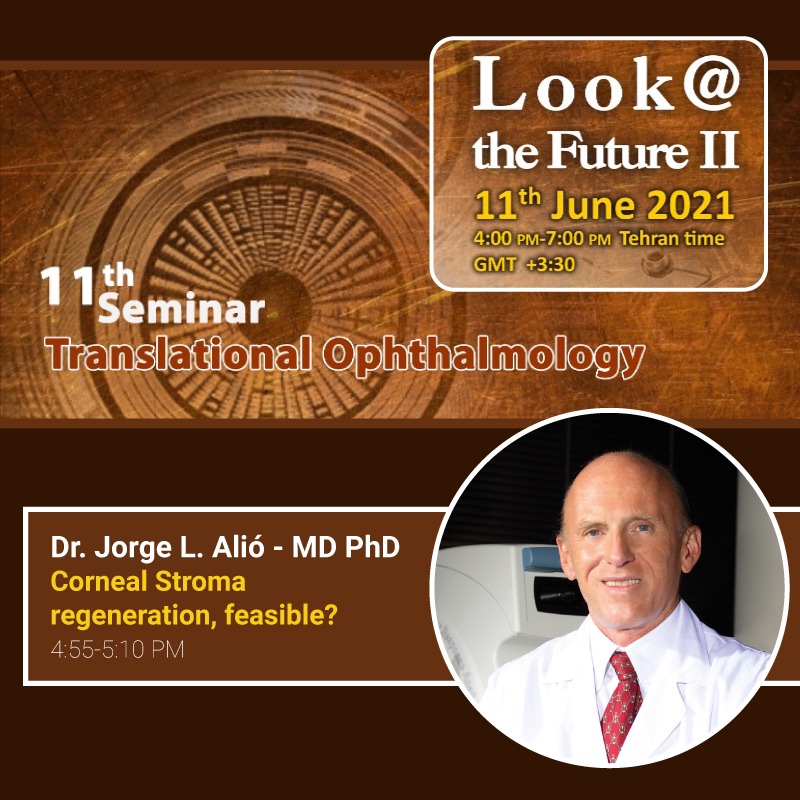 The doctor and professor is one of the keynote speakers at the 11th Translational Ophthalmology Seminar, the first webinar on interdisciplinary approaches to the cornea, held on 11 June 
On Friday, 11 June Doctor Jorge Alió is taking part in 'Look@ the Future II', organised by the UCO (Universal Council of Ophthalmology) and the ISRS (International Society of Refractive Surgery). The event includes several webinars where leading ophthalmologists will be sharing their knowledge and experience on the future of ophthalmology. This will be the 11th Translational Ophthalmology Seminar, and the first webinar on interdisciplinary approaches to the cornea. For Dr Alió, Professor of Ophthalmology at Miguel Hernández University (UMH) in Elche, "it's a great honour to be a part of this important educational platform because looking to the future is something we need to do if we're going to solve our current problems".
Dr Alió, who is also Scientific Director of the Vissum ophthalmology clinics (Miranza Group), will appear online with his presentation asking whether corneal stroma regeneration is feasible. "My presentation will cover the issue of corneal regeneration. I will also be presenting the first worldwide study involving patients with keratoconus, which used the most advanced techniques and therapies", adds Alió. He goes on to say that "my presentation will help attendees understand the outlook for corneal regeneration and the ocular regeneration therapies we're using. I'm sure that we'll have a new type of corneal surgery within 10 years".
Jorge Alió, considered the world leader in 10 ophthalmologic benchmarks by Expertscape, the international biomedicine rating website, also took part in the Annual Refractive Surgery Update Course 2021, hosted by the Argentinian Society of Ophthalmology (S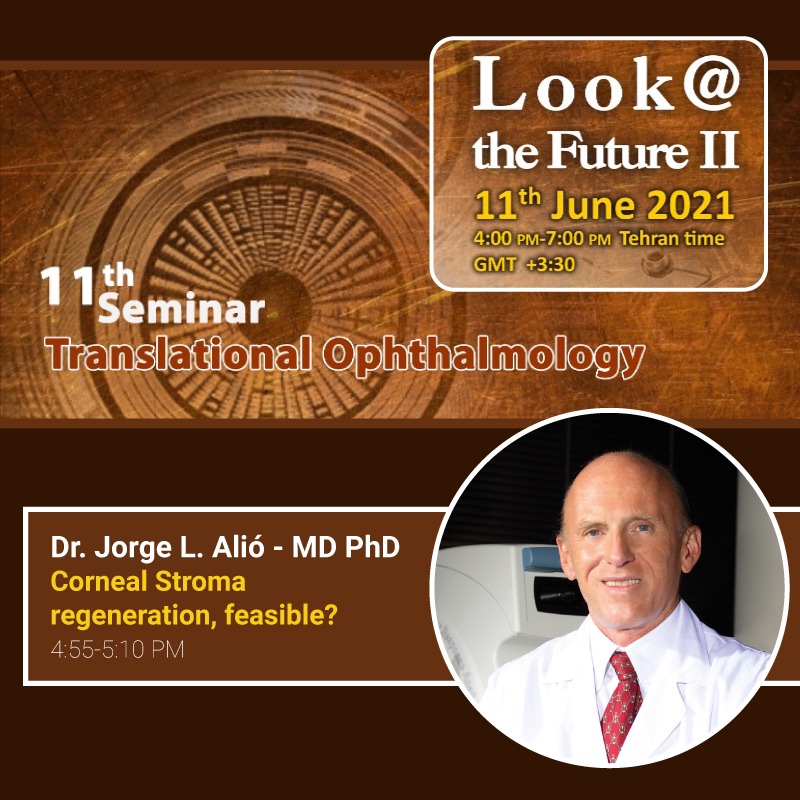 AO). The Professor's talk at the virtual event was called "Update on corneal profiles for presbyopia".