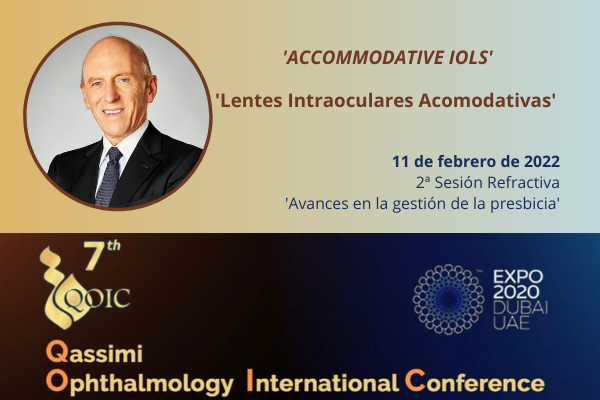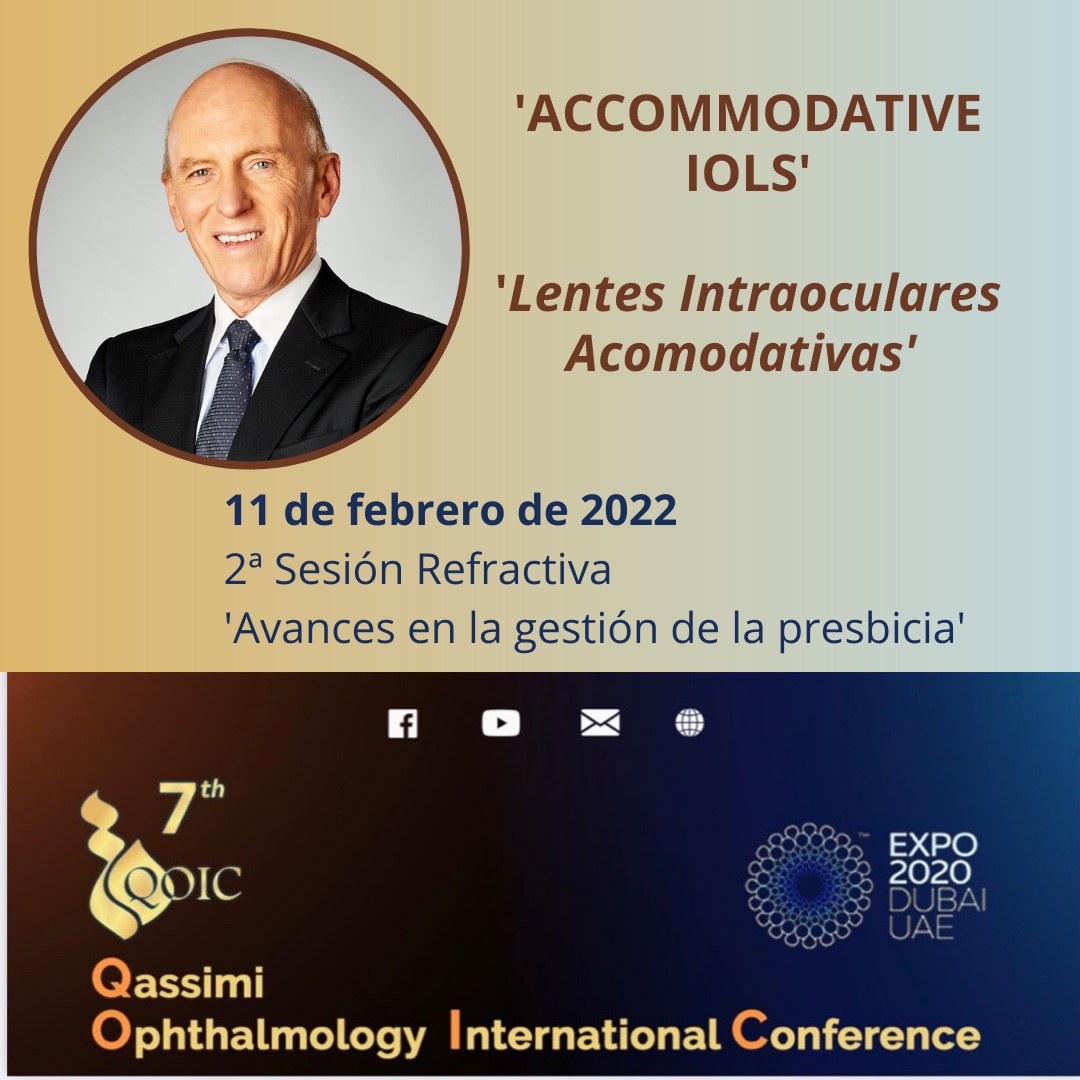 The doctor and professor has shared his knowledge and experience in the field of accommodative intraocular lenses in the international online conference in Dubai
Dr. Jorge Alió opened his congress activity of the year by participating online in the 7th Al Qassimi International Ophthalmology Conference, which brought together more than 145 international experts from February 10 to 12. On this occasion, the professor of Ophthalmology at the Miguel Hernández University (UMH) of Elche has been, on February 11th, sharing his knowledge and experience on the Accommodative Intraocular Lenses (IOLS) with this selected scientific community.
This event, located in Dubai – United Arab Emirates, offered more than 315 presentations and 45 sessions, apart from the 12 training courses. As one of the great experts in anterior segment, Dr. Alió's intervention was part of the second refractive session of this visual health meeting, which focused on 'Advances in the management of presbyopia'. For instance, presbyopia is a pathology in which the patient is unable to see near objects clearly due to the rigidity of the crystalline lens and an anomaly of the eye. It is popularly known as the eyestrain, and is associated with the normal process of aging of the eye, which makes it difficult to prevent.
The founder of the Vissum ophthalmology clinics (Miranza Group) is one of the most experienced researchers in Multifocal Intraocular Lenses, as indicated in the international reference classification in biomedicine 'Expertscape'. Jorge Alió, who is currently recognized as one of the most influential professionals in the world of ophthalmology, continues to be one of the most sought-after ophthalmologists at the most important events in the field of eye health.