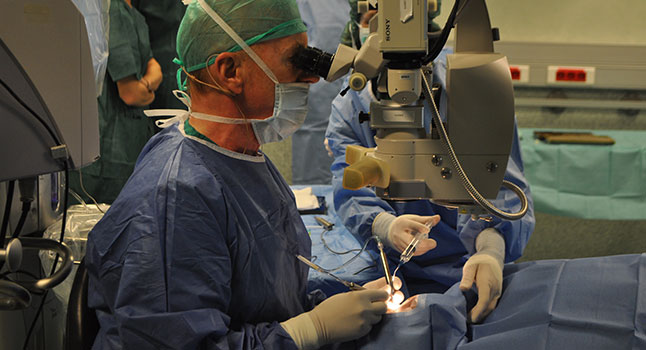 Dr. Alió and his team publish the results of this important research, which they will continue conducting thanks to the help of the Ministry of Health.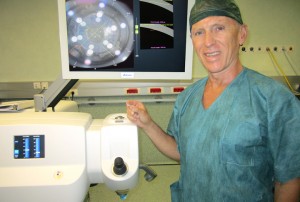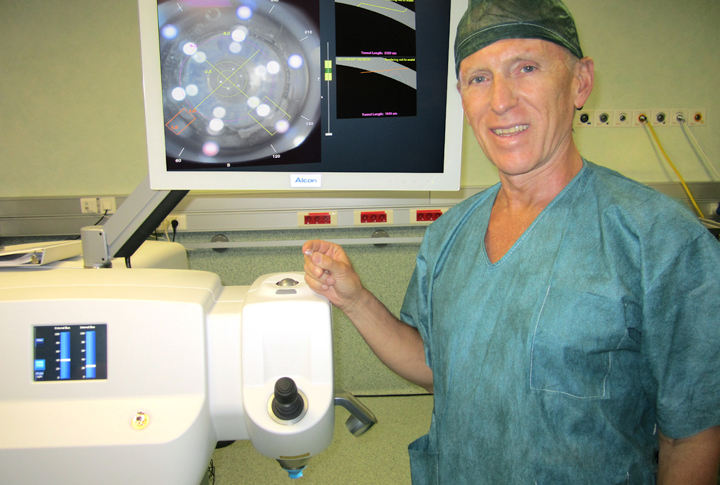 The prestigious team of Dr. Jorge Alió, formed by Dr. Alio del Barrio, Dr. Mona El Zarif, Dr. Maria de Miguel and other collaborators, has published the first research in the world on stem cells therapy for corneal regeneration in the 'American Journal of Ophthalmology'. This research is a result of a year of an international study organized and directed by Dr. Alió. The research has demonstrated that it is possible to use adipose-derived stem cells, taken from the patient's own eyes, to regenerate the cornea in cases of chronic diseases, in which corneal transplantation  was the unique alternative.
The research, which was published in a well-known journal 'American Journal of Ophthalmology', will continue to be conducted in Spain thanks to a grant from the Health Research Fund (FIS) of the Ministry of Health, which has been recently received by Dr. Jorge Alió, the professor of the Miguel Hernandez University of Elche (UMH). The study will be conducted in several Spanish clinical centers run by the UMH. Jorge Alió, the principal investigator of the project, will coordinate the team of cell biologists, clinical professionals and other researchers in order to develop the practical clinical application of this new type of eye surgery, which in the future will change the world of corneal surgery.
Dr. Alió began to study this topic with experimental research studies that led to the development of two doctoral theses and four important experimental pieces of research published in international journals. The North American journal 'Cornea' published his first work on cell therapy for corneal regeneration. Moreover, the research contains the results of the usage of acellular cornea lamella to increase corneal thickness.
Finally, it should be noted that according to the Top Doctors rating, Jorge Alió has been recognized as one of the best physicians in Spain, due to his constant study and dedication. Furthermore, in 2015 he was presented with prestigious "ISRS Presidential Award" by the American Academy of Ophthalmology (AAO) for his dedication and contribution to the field of refractive surgery and the International Society of Refractive Surgery.  In addition, just recently Vision Spain association has awarded Dr. Jorge Alió with the Presidency of Honor.