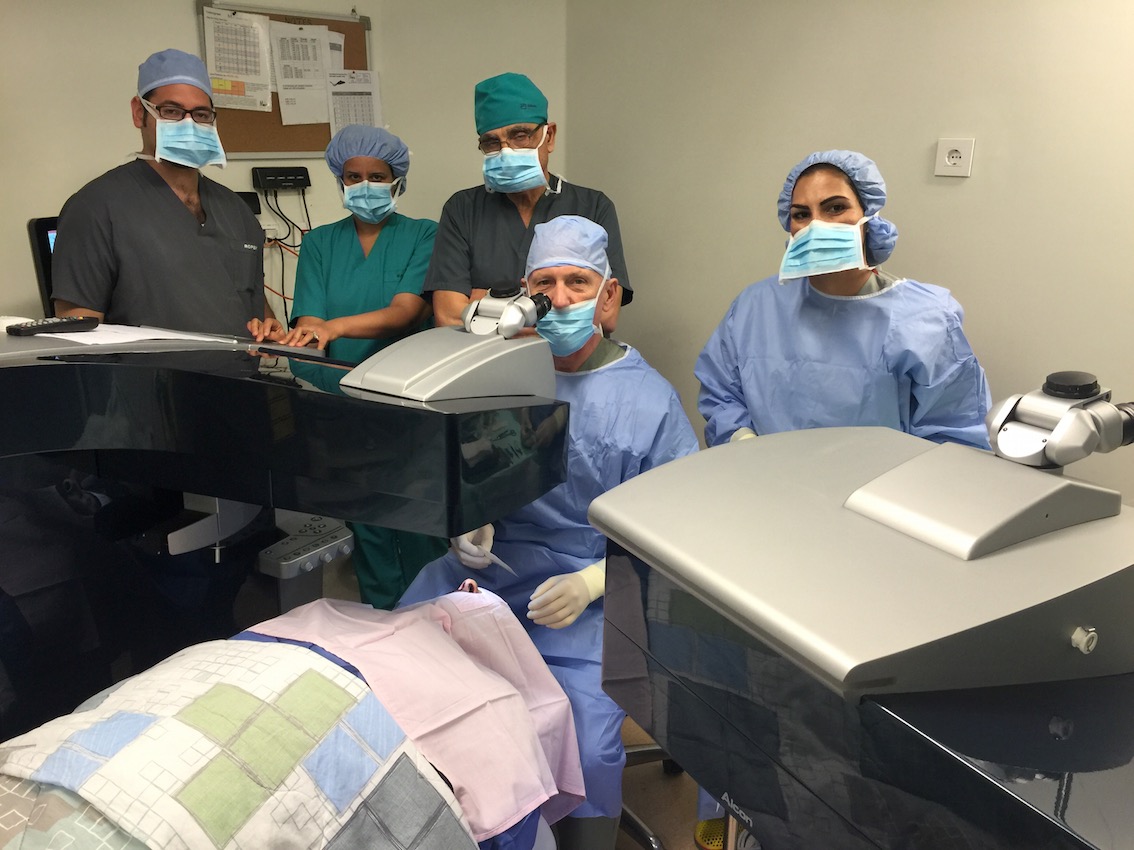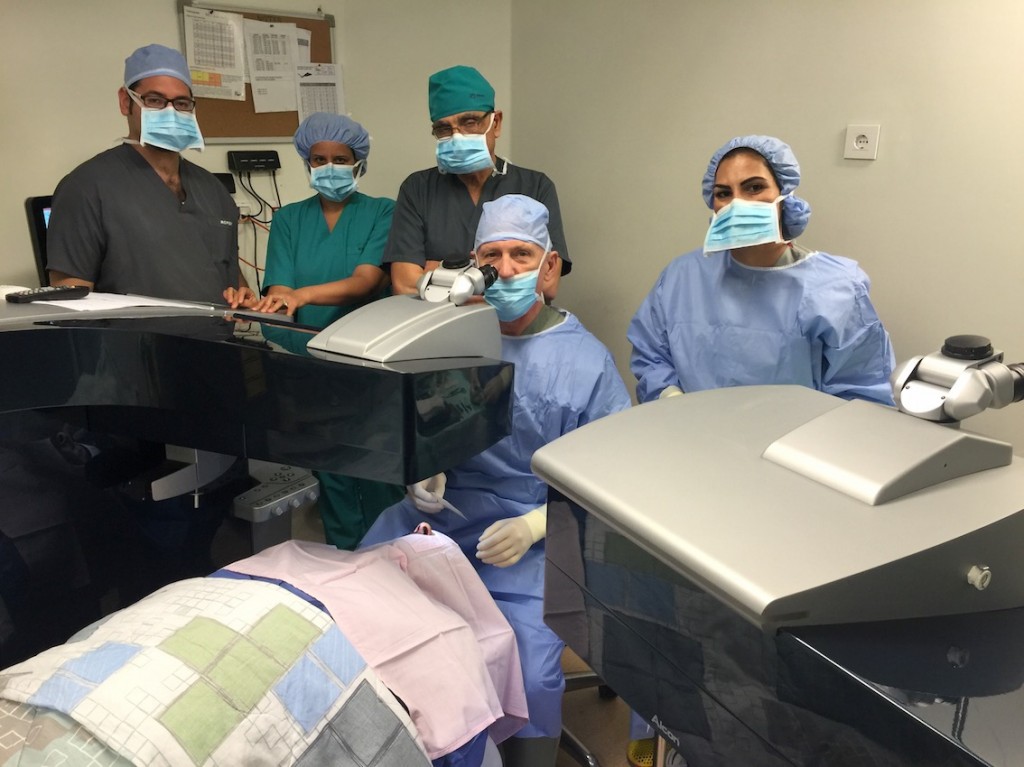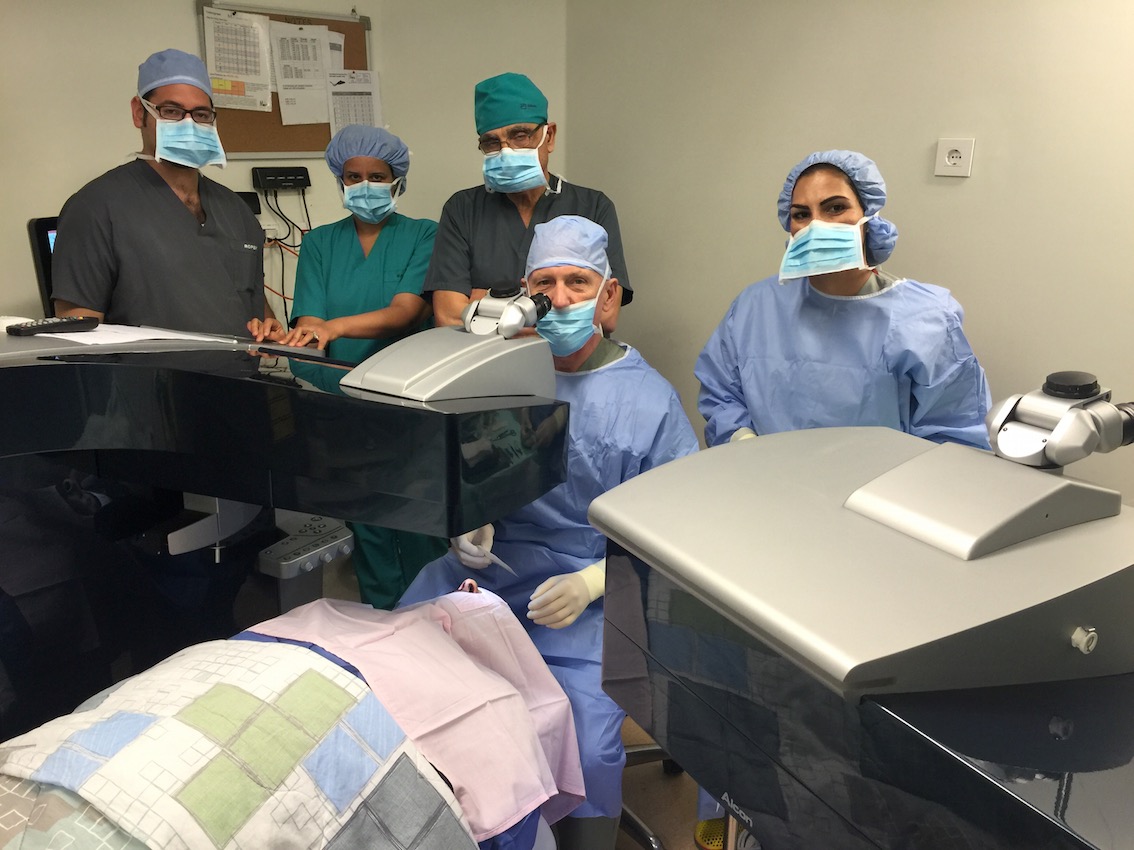 The first international course of lectures on corneal pigmentation, taught by Dr. Jorge Alió, has been held in Al Watany Eye Hospital in Cairo. During the event there was done the live demonstration of this innovative technique for eye colour changes for cosmetic or therapeutic reasons, which had been developed exclusively by Professor and Chairman of Ophthalmology at the Miguel Hernandez University of Elche. It should be reminded that Dr. Jorge Alió has been recently ranked tenth among the world's most influential ophthalmologists. The list of 100 professionals, entitled "The  Power List 2016", was drawn up by the British magazine 'The Ophthalmologist', one of the most prestigious publications in the field.
The founder of Vissum ophthalmological institute in Alicante, who is also an academic at the Royal Academy of Medicine of Valencia (RAMCV), has already released 'Text and Atlas on Corneal Pigmentation', which is the first work in the world devoted to corneal (or kerato) pigmentation and which was intended as a guide for eye care professionals.
The publication is the first work in the world devoted to keratopigmentation, an innovative technique which had been developed by Dr. Jorge Alió in Alicante. This novelty, which consists of three sections, represents a highly illustrated review of keratopigmentation, including clinical outcomes, histopathological safety and surgical treatments. It is an ideal resource for ophthalmic surgeons, particularly corneal specialists, who wish to update their knowledge of keratopigmentation. This book was written by Jorge Alió in collaboration with Maria Alejandra Amesty MD, Moorfields Eye Hospital in the UK; Alejandra Rodríguez, MSc Senior Biologist/Microbiologist, Research, Development and Innovation (RDI) Department VISSUM Corporation; and Mohamed El Bahrawy MD Senior Clinical Research Fellow, VISSUM.
It should be mentioned that Dr. Alejandra Amesty attended the XXVI Congress of the Spanish Society of Ocular Plastic and Orbital Surgery, which took place in Bilbao from 8 to 10 June. At this event she presented the results of cosmetic keratopigmentation from the perspective of facial plastic surgery, which was the first presentation on this topic for Spain.