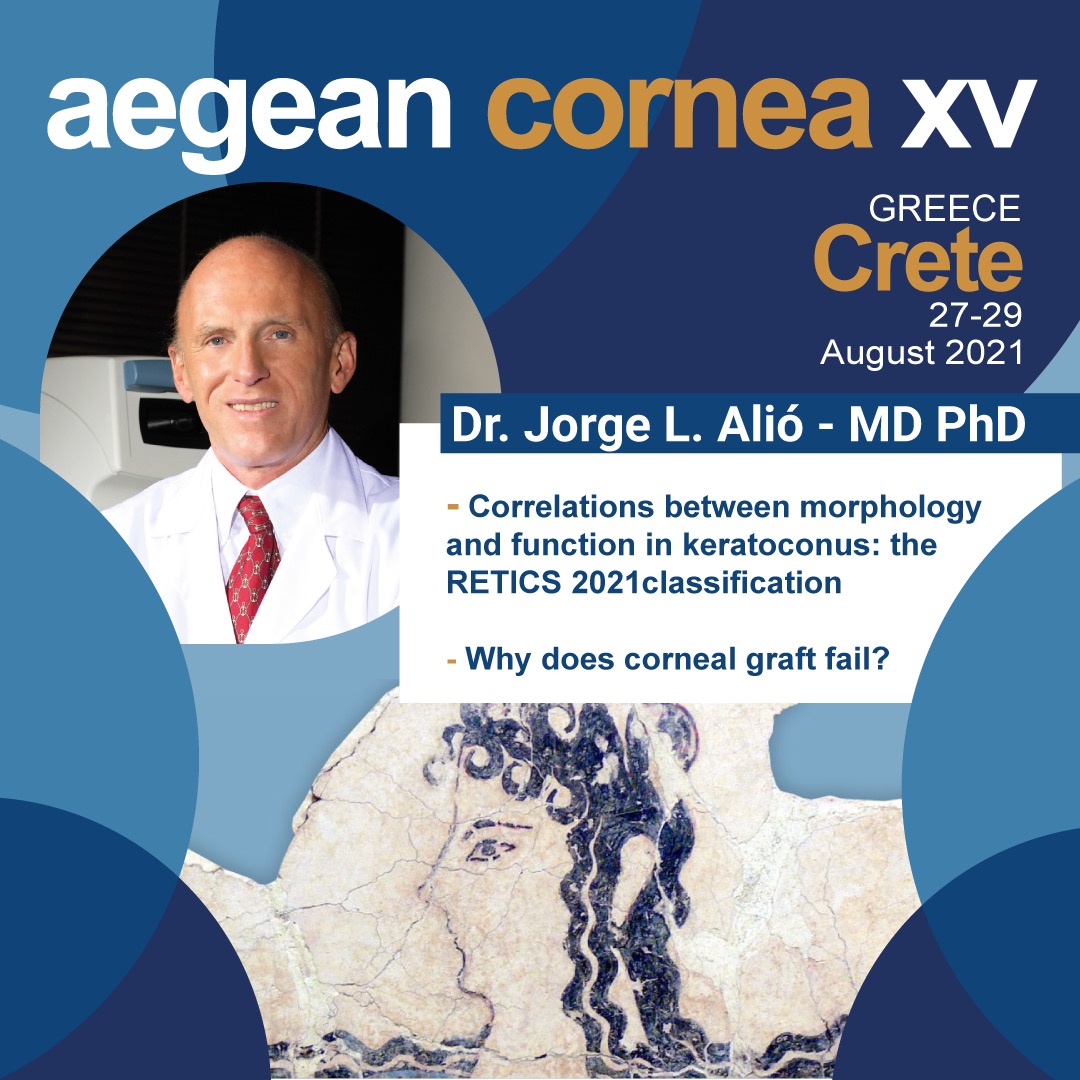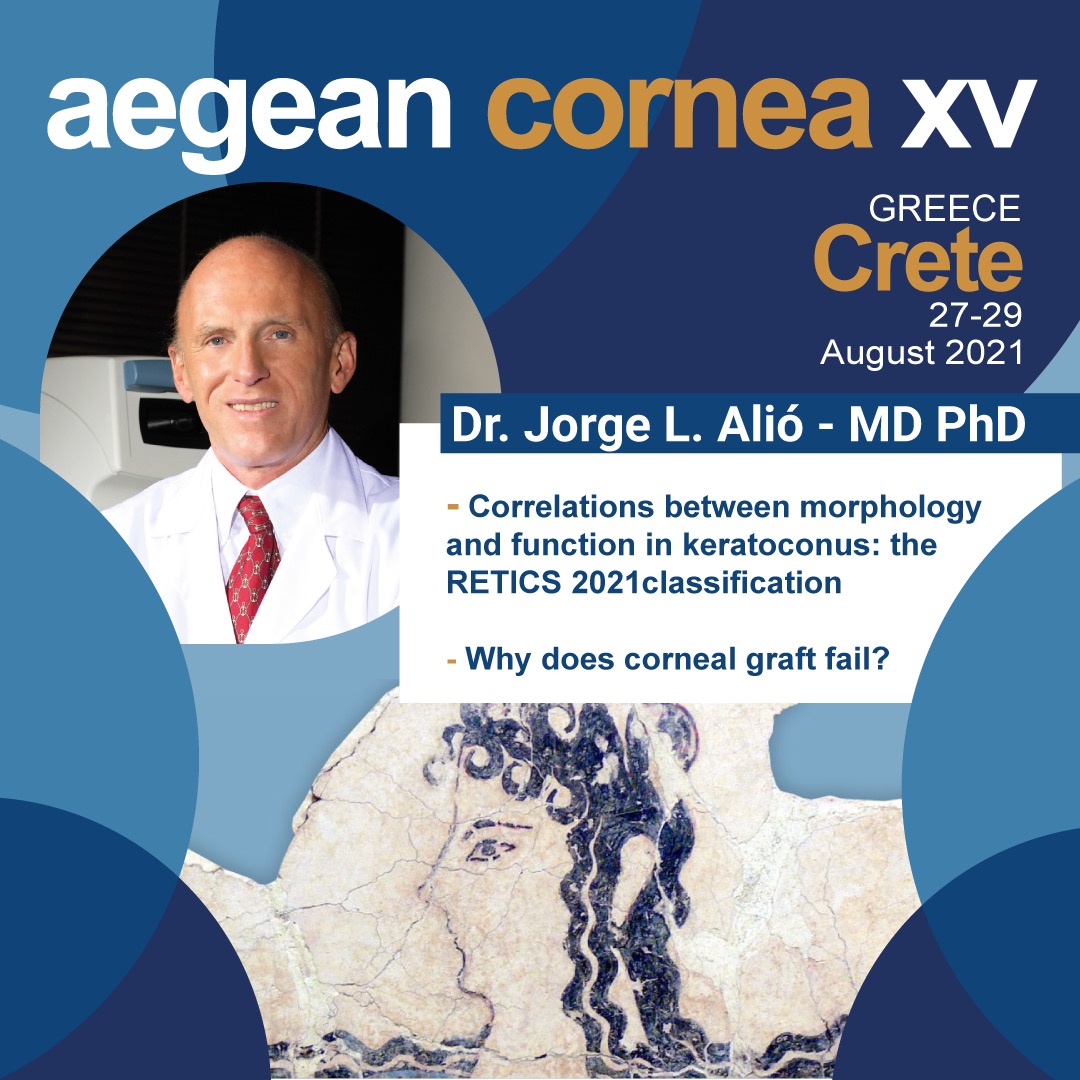 The internationally renowned doctor shared his experience in the study of keratoconus, modern corneal transplantation, and corneal regenerative surgery in which he is a world pioneer
Dr. Alió, one of the most innovative and talented international anterior segment experts, attended the 15th Aegean Cornea Congress held from August 27 to 29th on the Greek island of Crete. Thus, the Professor of Ophthalmology at the Miguel Hernández University (UMH) of Elche was able to share his knowledge in three interventions: 'Correlations between morphology and function in keratoconus: the RETICS 2021 classification', 'Why corneal grafting fails' and 'The three-year experience with corneal regenerative therapy with stem cells', a technique in which he is an expert and world.
The founder of the Vissum Ophthalmology Clinics (Miranza Group) is one of the most experienced researchers in the topic of keratoconus, which is the leading cause of corneal transplants in young people. This rare, but very common eye disease in some countries such as Spain, deforms the cornea and affects one in every 2,000 people. "Nevertheless, today we think that its incidence is much higher, especially in countries with temperate climates such as Spain, and in particular, the areas of the Mediterranean basin," says Dr. Alió.
The new corneal regenerative therapy is a subject in which Dr. Alió is an international pioneer, and it is foreseen to become the future of the corneal surgery. The three-year results of the world's first study in patients with advanced keratoconus, were presented by his collaborator and clinical study leader Mona El Zarif, from Lebanon. This clinical study was conducted with Jorge Alió and his team of collaborators, including his son –Dr. Jorge Alió del Barrio– co-investigator in this important project.
In addition, Professor Jorge Alió boarded the topic of Corneal Grafting at the event created to celebrate the 30th anniversary of the first LASIK procedure. A milestone that can be considered as the centerpiece of this congress, which is characterized by extended discussion periods between presentations and a good networking atmosphere. The Aegean Cornea Congress has been bringing together the world's most innovative and talented anterior segment surgeons to different locations in the Aegean islands of Greece since 1992, with the aim of keeping abreast of the latest ophthalmological advances.