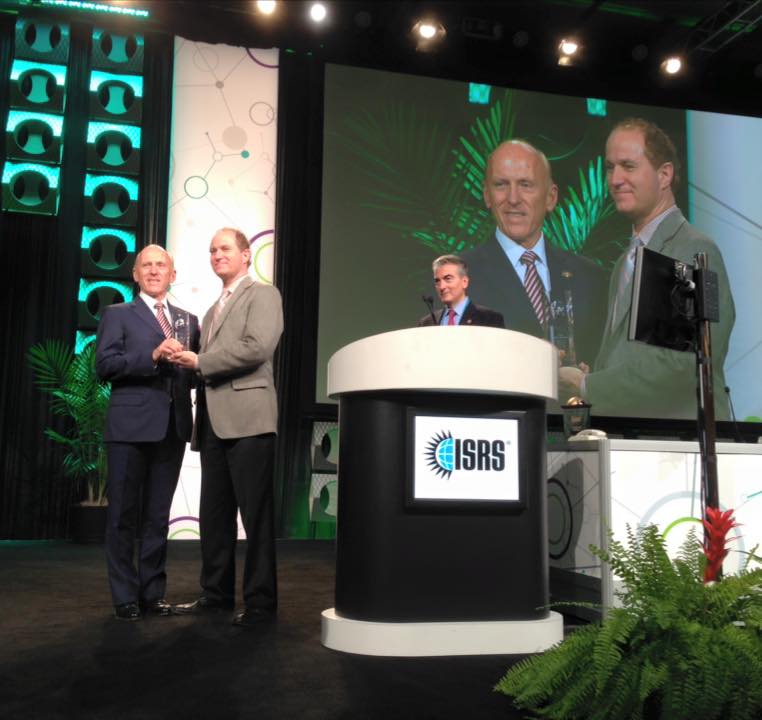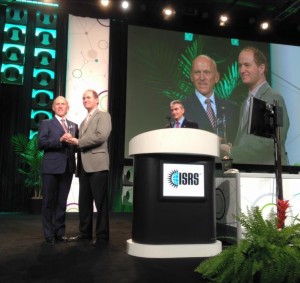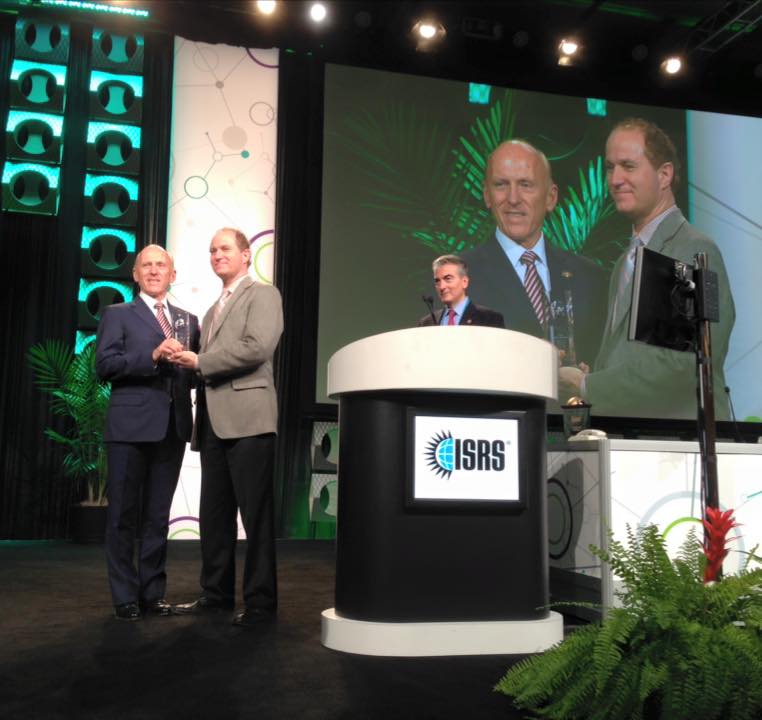 Dr. Jorgé Alió was presented with 'ISRS Presidential Award' at the annual meeting of the International Society of Refractive Surgery, held in Las Vegas on Refractive Surgery Subspecialty Day, Friday, November 13. The aim of the meeting was to provide comprehensive ophthalmologists and refractive, cataract and corneal surgeons with a multidiscipline discussion of the current and evolving techniques and technology in cornea- and lens-based refractive surgery. A special session was held by the European Society of Cataract and Refractive Surgeons (ESCRS), with the latest refractive surgery updates from the other side of the Atlantic Ocean.
This event preceded the annual meeting of the American Academy of Ophthalmology (AAO), which is being held until November 17th in Las Vegas. Dr. Alió, Professor and Chairman of Ophthalmology at the Miguel Hernandez University of Elche, participates in this meeting with several scientific articles. In addition, he is fully engaged in the symposium 'Ophthalmic Premier League: A Team Video Competition on Managing Cataract Complications'.
Therefore, the medical director of Vissum is going to give five lectures and participate in the Annual Meeting of the American Academy of Ophthalmology 2015 with the video about 'Kerato-pigmentation: modern surgical techniques'. An innovation which can provide excellent aesthetic aspect for corneal diseases which produce deformations. And as to the therapeutic use of modern Kerato-pigmentation, Dr. Alió is one of the authors, who is going to report on techniques and surgical outcomes, including laser parameters, pigmentation patterns and aesthetic evaluation.  The video shows a case of a 70 year old patient, who had a dense leukoma, with no light perception. Black pigment was used for the pupil and brown for the iris. As a result, a stable pigmentation was reached and the patient was highly satisfied.
<iframe width="560″ height="315″ src="https://www.youtube.com/embed/jfjnOVCicaE" frameborder="0″ allowfullscreen></iframe>