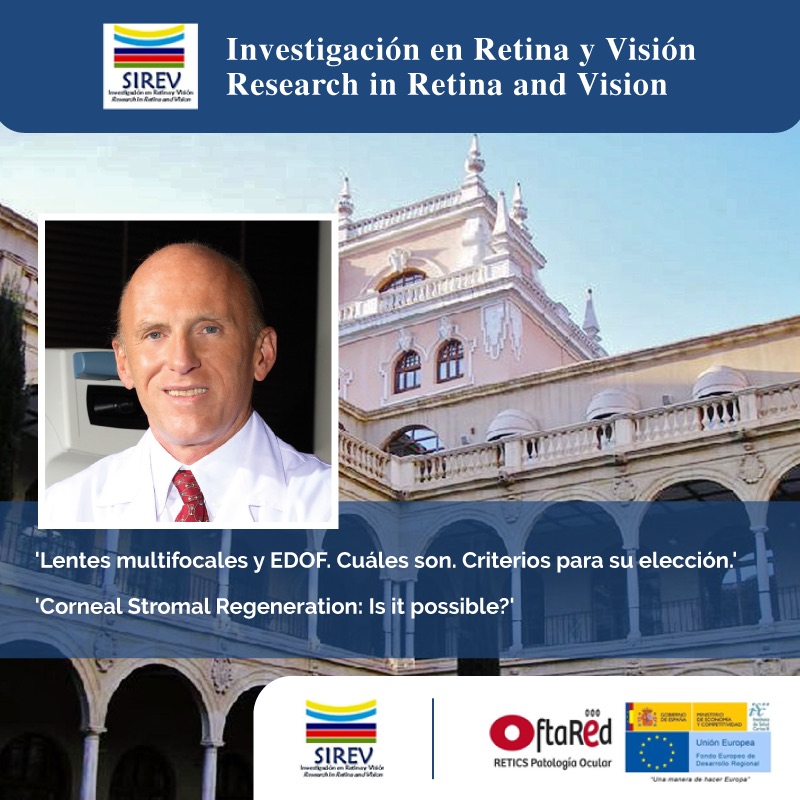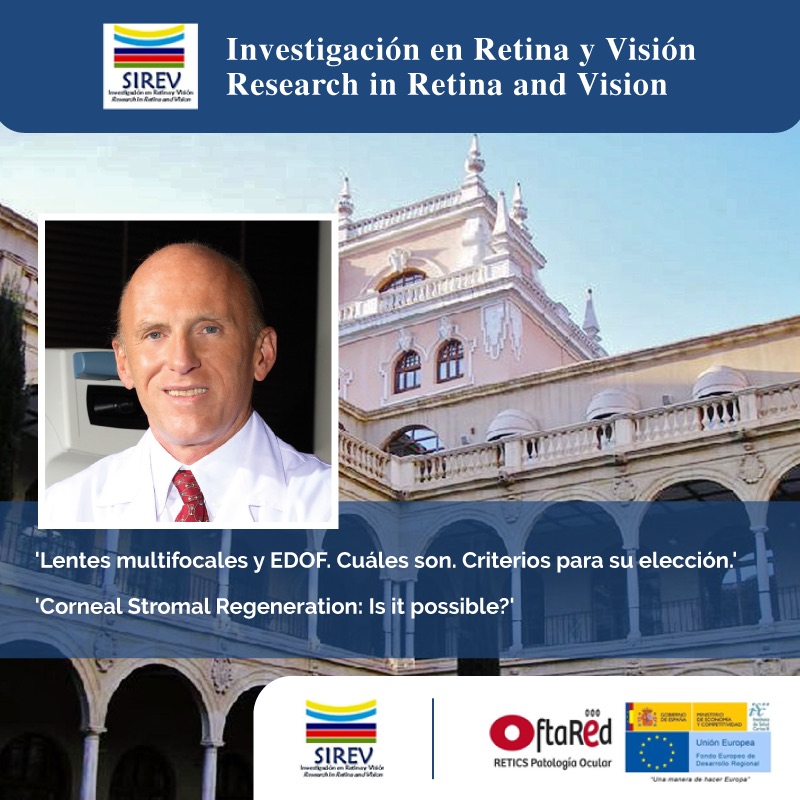 The professor/doctor participated online to talk about corneal stroma regeneration, and multifocal and EDOF lenses
Doctor Jorge Alió took part in the seventh international Congress of the Society for Research in Retina and Vision Sciences (Sociedad de Investigación en Retina y Ciencias de la Visión – SIREV), which had to be suspended last year for health reasons. The aim of this scientific gathering is to encourage the participation of all the research groups that make up OFTARED, other research groups interested in the vision sciences and all SIREV partners. Dr Alió, Professor of Ophthalmology at the Miguel Hernández University (UMH) in Elche, Spain, shared his knowledge through two virtual appearances titled 'Corneal stroma regeneration: is it possible?' and 'Multifocal and EDOF lenses. What are they? Criteria for selection'.
The meeting, held online from 24 to 26 June at the University of Murcia, is organised by the university's experimental ophthalmology research group, in partnership with the SIREV board and all members of the OFTARED national clinical research network. It is worth remembering that Jorge Alió is the director of the Iberia Biobank and of Biodata, jointly created with OFTARED funding.
As in previous years, the congress began with a session dedicated to the doctoral theses defended in the last three years – competing for the Santiago Grisolía Doctoral Thesis Awards – as a way of encouraging the participation of young researchers. Short communication sessions were also offered for researchers to participate in clinical or basic groups. In addition, all the summaries of SIREV's oral proceedings will be published in the major scientific journal Ophthalmic Research.