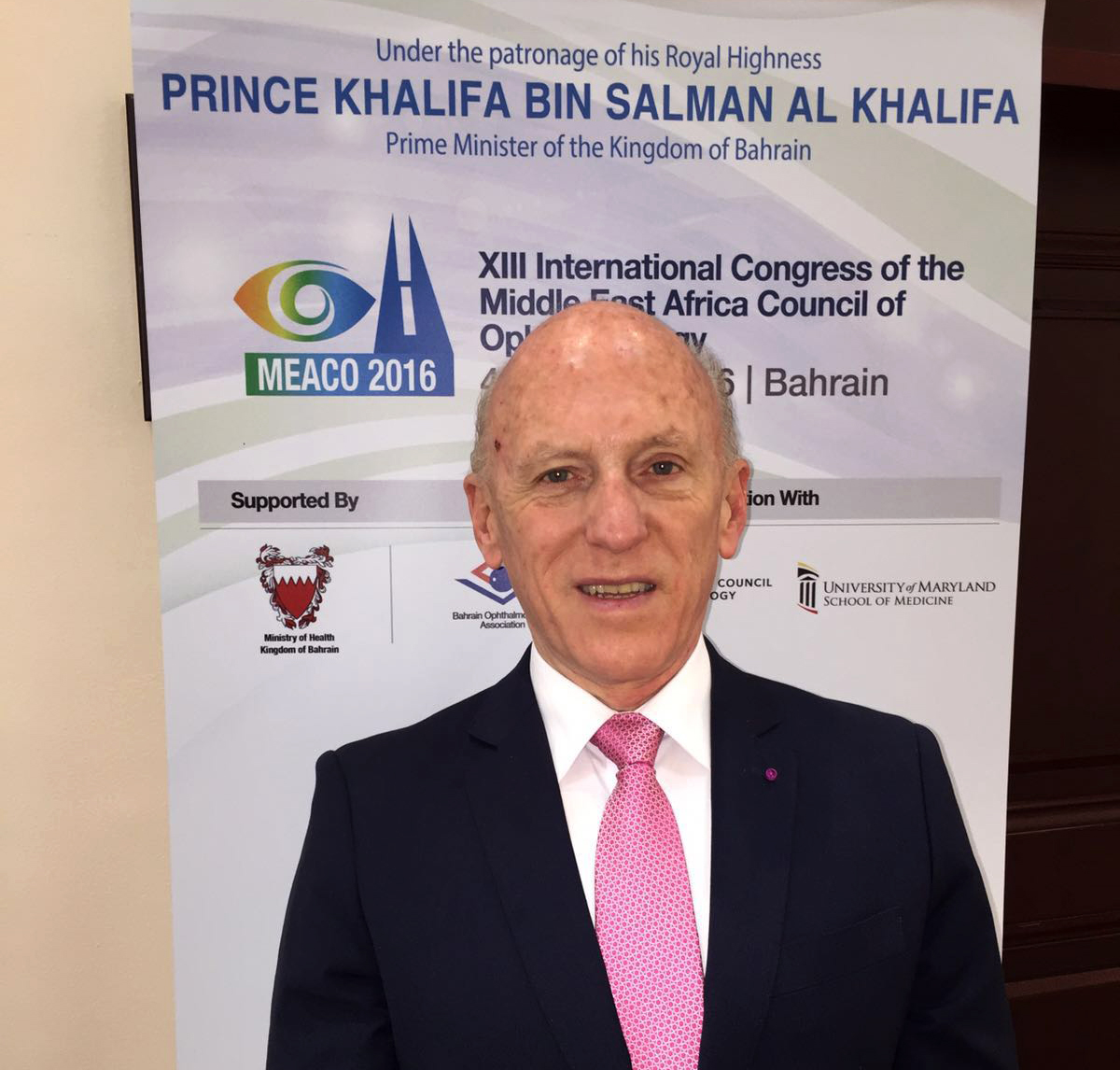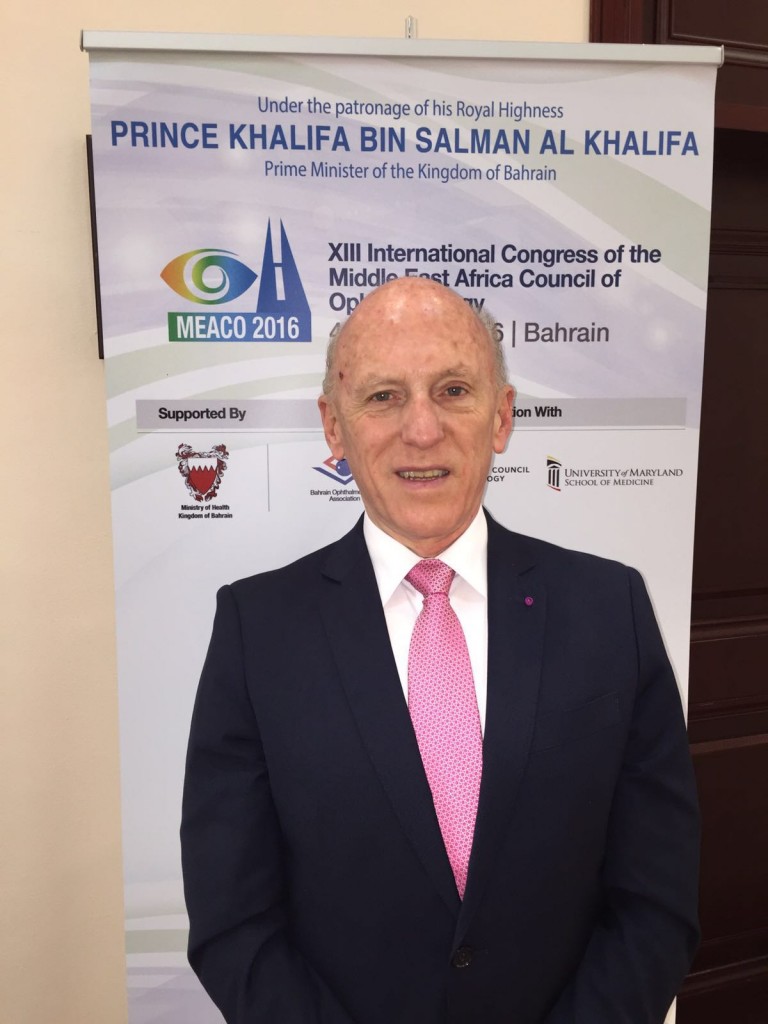 Jorge Alio attended the 'XIII International Congress of the Middle East Africa Council of Ophthalmology', held from 4th to 8th May in Bahrain. Professor and chairman of ophthalmology at the Miguel Hernandez University of Elche participated in this important event, making several speeches and taking part in different presentations devoted to innovations in refractive surgery. It should be reminded that Dr. Jorge Alió has been recently ranked tenth among the world's most influential ophthalmologists. The list of 100 professionals, entitled "The  Power List 2016", was drawn up by the British magazine 'The Ophthalmologist', one of the most prestigious publications in the field.
Jorge Alio, who has been recently presented with "ISRS Presidential Award" by the American Academy of Ophthalmology (AAO) for his dedication and contribution to the field of refractive surgery and the International Society of Refractive Surgery among other recognition, had an opportunity to participate in discussions and share his experience at meetings devoted to present and future of presbyopia treatment, using intraocular lenses for its correction. Moreover he delivered several speeches on refractive lenses exchange and the latest advances in the field of regenerative corneal surgery, which was investigated in Alicante, paying particular attention to endothelial keratoplasty.
MEACO 2016 was supported by the Ministry of Health Bahrain. It was held in collaboration with the Bahrain Ophthalmological Association, International Council for Ophthalmology (ICO) and the University of Maryland, School of Medicine. This year there were two conferences entitled "Glaucoma challenges in developing countries" and "Controversies in Cataract and Refractive Surgery", which had been previously organized at the World Ophthalmology Congress 2016, held from 5th to 9th February in Guadalajara, Mexico, which was also attended by Jorge Alio.