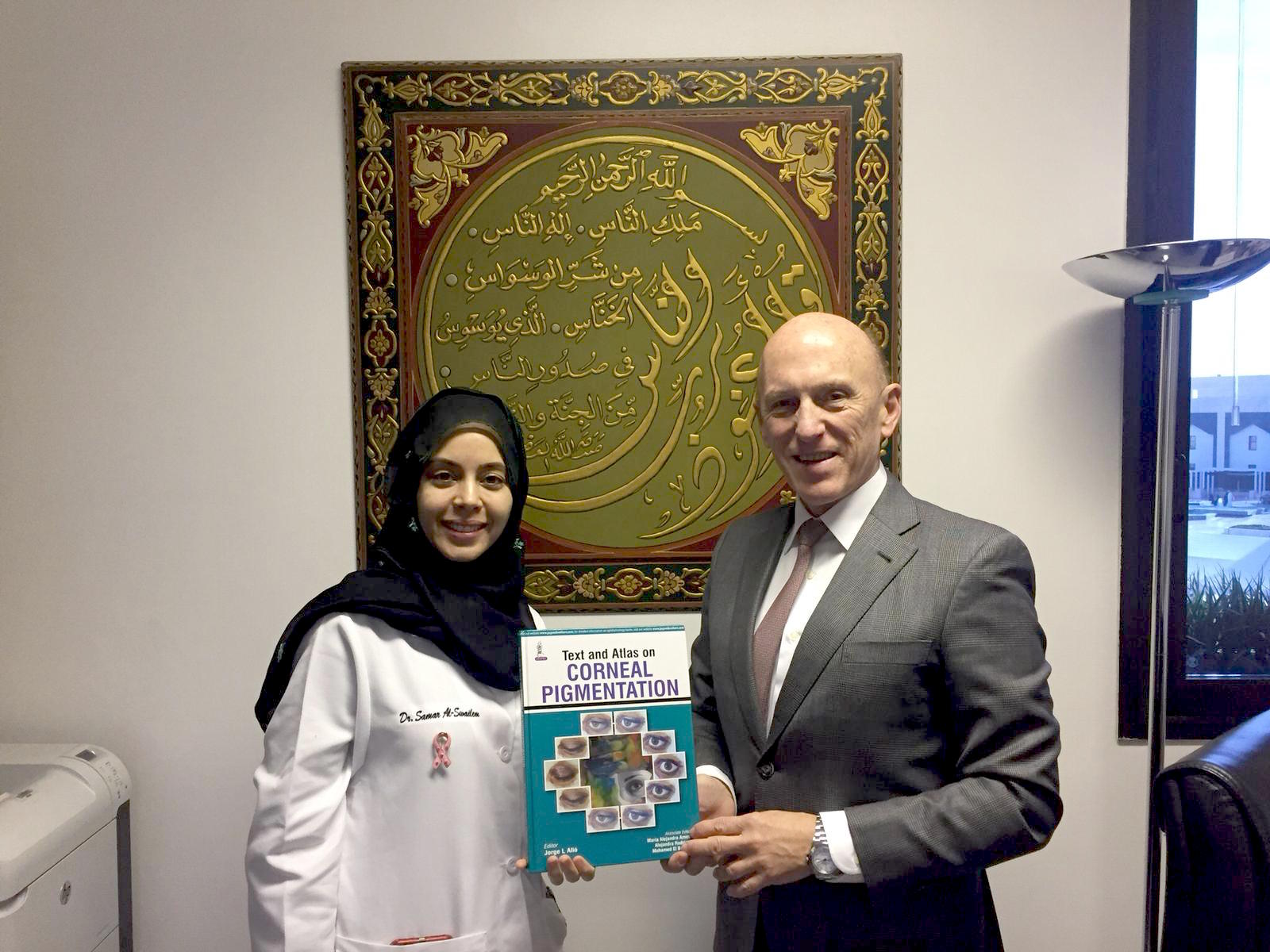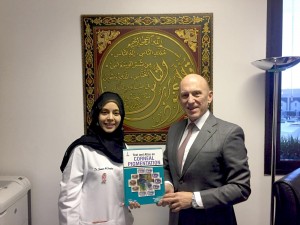 Jorge Alio, an expert in anterior segment, trained surgeons from the largest hospital in Saudi Arabia, King Khaled Hospital.
Dr. Alio is the author of 'Text and Atlas on Corneal Pigmentation', the first book in the world devoted to keratopigmentation.
Dr. Jorge Alio went to the capital of Saudi Arabia, Riyadh, to offer training courses to ophthalmological surgeons from the King Khaled Hospital, the most important medical center in the country. In this way the ophthalmologists from Riyadh had the opportunity to learn keratopigmentation techniques, which had been developed by Jorge Alio for the correction of pathological eye deformities with white optic atrophy, in order to avoid eye replacement by a prosthesis. With these new procedures, Dr. Alio also demonstrated that functional disorders, such as the absence of the iris, can be treated by simulating one of the desired colours, and as a result improve patient's condition.
In addition, he showed that in very specific cases the technique called 'Cosmetic cornea for normal cases' allows surgeons to change the patient´s eye colour, in a selective manner, for cosmetic reasons. It should be also reminded, that Jorge Alio, who has recently entered the 'Forbes' list of the 100 best doctors in Spain, being one of the six Spanish ophthalmologists, has already published 'Text and Atlas on Corneal Pigmentation', the first book in the world devoted to keratopigmentation and directed to eye care specialists.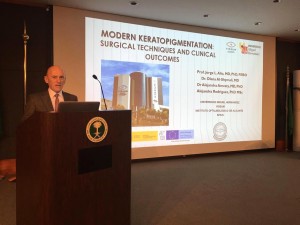 Dr. Alio, the professor of Ophthalmology at the Miguel Hernandez University (UMH) of Elche, also spoke about corneal regeneration as an alternative treatment for keratoconus through a confocal microscopy study on the evolution of the ADASC implanted in the cornea. It is important to remind that Jorge Alio is famous for his studies oncell therapy for treatment of keratoconus at advanced stages.
In this way Jorge Alio, the scientific director of ophthalmological clinic Vissum, shared his experience in microincisional cataract surgery (MICS), which he created, offering trainings on the latest innovations and trends in the use of Phakic multifocal intraocular lenses (IOL).
Finally, Jorge Alio, the specialist in cataract and glaucoma surgery, had time to speak about his personal experience and his professional career, which has been internationally recognized.