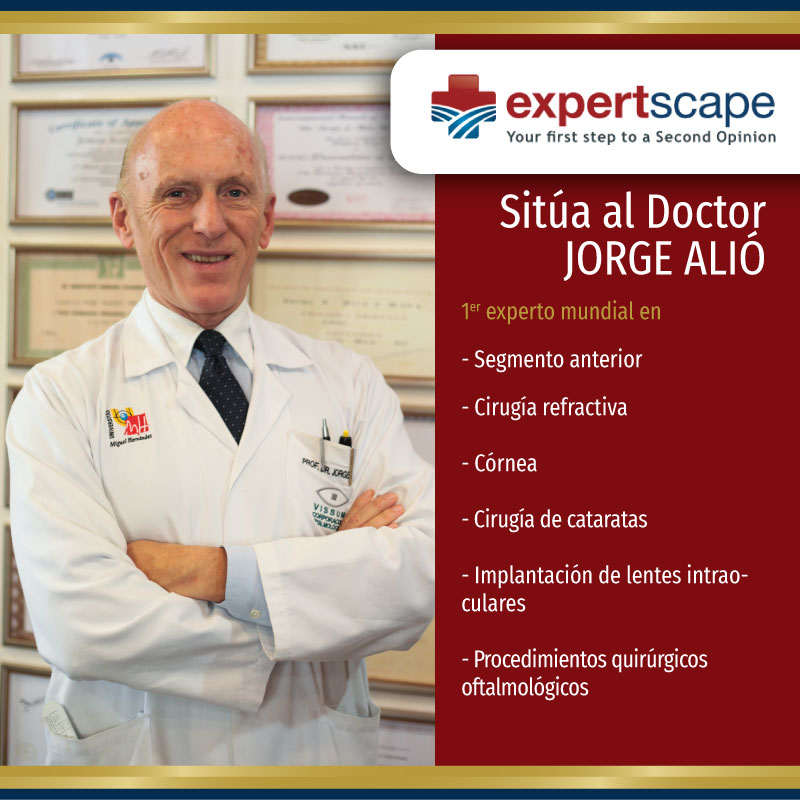 'Expertscape' is a search and expert ranking website, which can help you to find and research medical experts and institutions in more than 27,000 biomedical topics.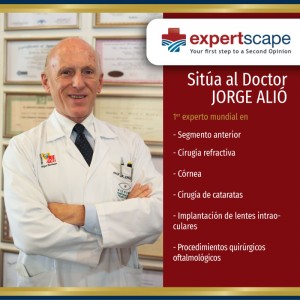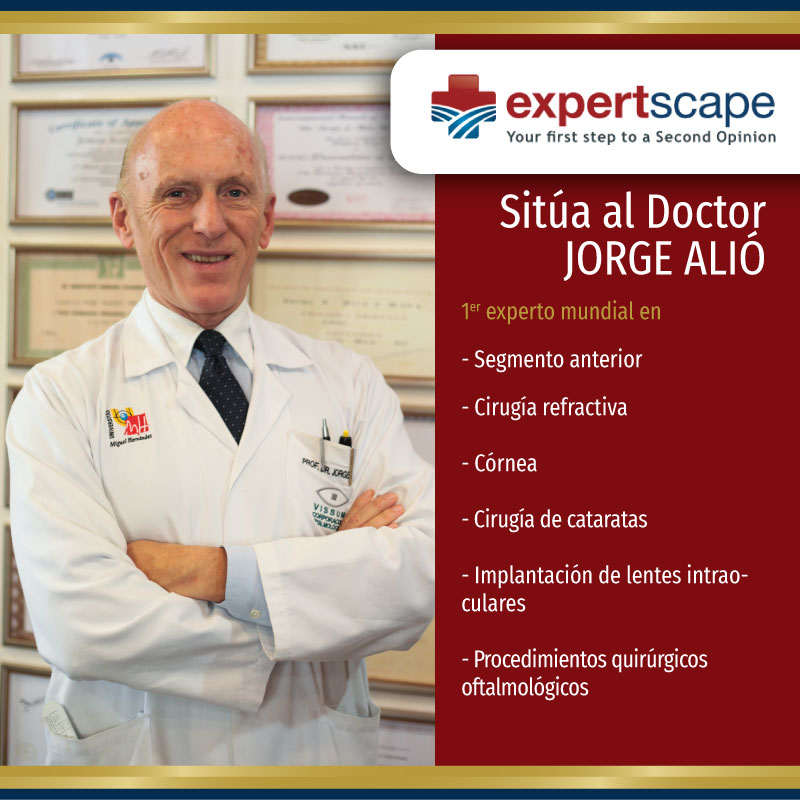 'Expertscape', a search and expert ranking website, places Dr. Jorge Alio in the first position in six ophthalmological categories. In this way he also occupies one of the top three positions in other eight branches of visual health. Therefore, Dr. Alio, the professor of Ophthalmology at the Miguel Hernandez University (UMH) of Elche, is the first international reference in the lists of experts in the anterior segment, refractive surgery, cornea, cataract removal, intraocular lens implantation and ophthalmologic surgical procedures.
'Expertscape' objectively ranks people and institutions in more than 27,000 biomedical topics. Its aim is to offer patients, professionals and hospitals the most objective information to find the best specialists in different branches of medicine. In this way it offers an extensive list of international, national and even local experts, to solve any medical condition or problem. Jorge Alio is one of these professionals, who occupies the majority of positions within ophthalmological specialties.
Dr. Alio, the scientific director of the Vissum ophthalmological clinics, is the second international reference in the following categories: refractive errors (myopia, farsightedness, astigmatism and presbyopia), astigmatism, visual acuity, corneal laser surgery, laser therapy and LASIK eye surgery. In addition, he ranks third in the international ranking of experts in presbyopia and farsightedness. Moreover, he is among the top ten experts in myopia, photorefractive keratectomy, eye experience, corneal diseases, pupil disorders and contrast sensitivity.
'Expertscape' bases its rankings on scientific publications, obtaining 100% objective information, with no elements of a popularity contest or commercials. For this purpose, it analyzes reports and quality assessments of major hospitals and universities around the world, as well as other institutions. It assigns a score to both the author and the article, based on the article's year of publication, the article's type, and the journal in which the article appeared. This method also guarantees that the mentioned experts have demonstrated their experience by putting their knowledge on paper and taking it through the rigorous review process of the scientific publication.
In this database, Jorge Alio shares the ranking with such important specialists as Thomas Kohnen, Francis Price and David F. Chang. Thomas Kohnen is the specialist in intraocular lens implantation, a branch in which he occupies the first position. Francis Price occupies the second position, after Dr. Alio, in refractive surgery. For his part, David F. Chang is the second expert in cataract surgery, after being recognized as one of the 100 best doctors in Spain, according to 'Forbes'.