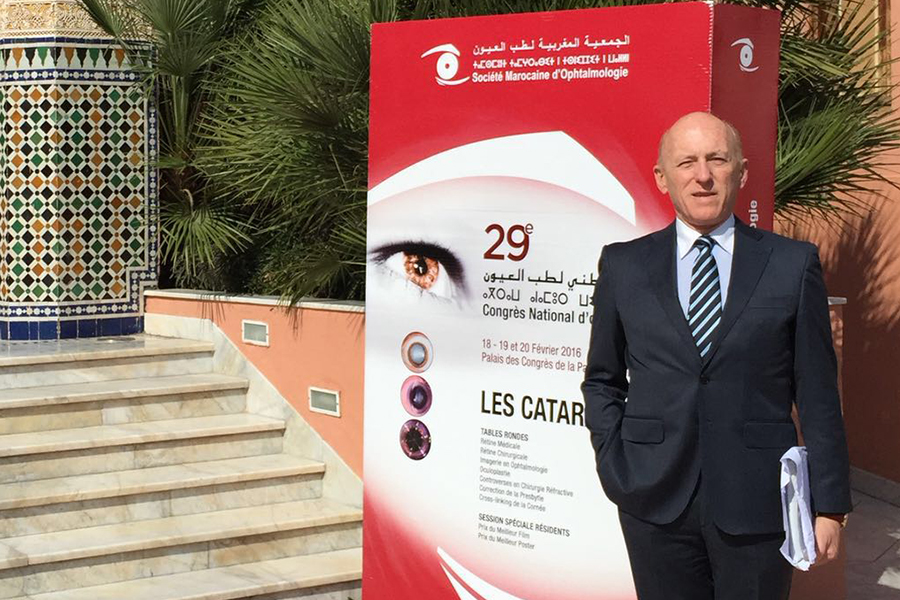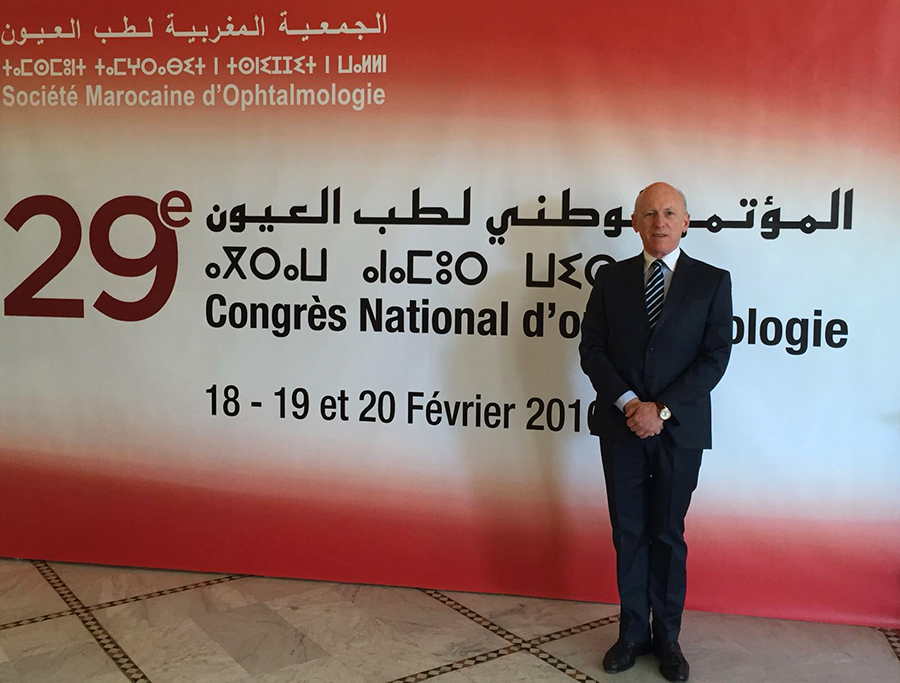 Marrakech hosted the 29th Congress of the Moroccan Ophthalmology Society (SMO), which took place from 18th to 20th February and brought together professionals in ophthalmology. Dr. Jorge Alió, who was recently proclaimed academic by the Royal Academy of Medicine of Valencia, attended this event. He was a guest of honor and gave a conference on the modern surgical treatment of keratoconus. Moreover, he had the opportunity to talk to professor A. Amraoui, the president of the Moroccan Ophthalmology Society.
On the first day of the congress Jorge Alió gave several speeches, which were focused on corneal transplant and its usage in surgical treatment of keratoconus; a new regenerative corneal surgery, which is being investigated in Alicante; the crystalline lens surgery to correct myopia and presbyopia correction with intraocular lenses. On the second day of the  29th Congress of the Moroccan Ophthalmology Society Dr. Jorge Alió, who has been recently presented with "ISRS Presidential Award" by the American Academy of Ophthalmology (AAO) for his dedication and contribution to the field of refractive surgery and the International Society of Refractive Surgery, spoke about cataract and refractive lens exchange surgery in hyperopic patients. In the afternoon he also attended a round table discussion devoted to the possible cataract surgery complications and the ways of their management.
Next congress, which will be attended by Dr. Alió, the creator of the concept of microincisional cataract surgery (MICS), is the 31st Congress of the Academy of Ophthalmology Asia-Pacific ( APAO) in Taipei (Taiwan). It will be held from 24th to 27th March in conjunction with the 57th Annual Meeting of the Ophthalmological Society of Chinese Taipei.