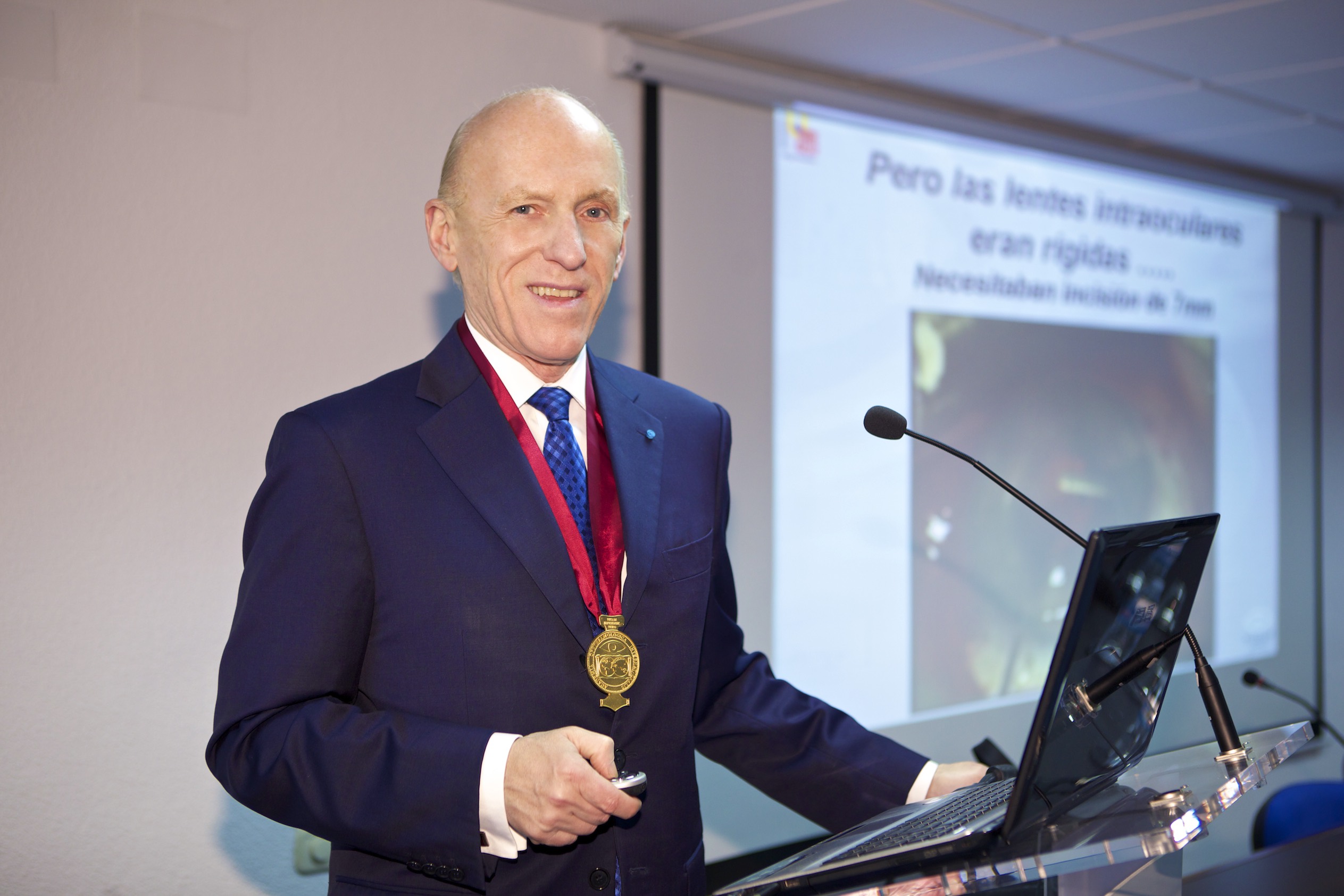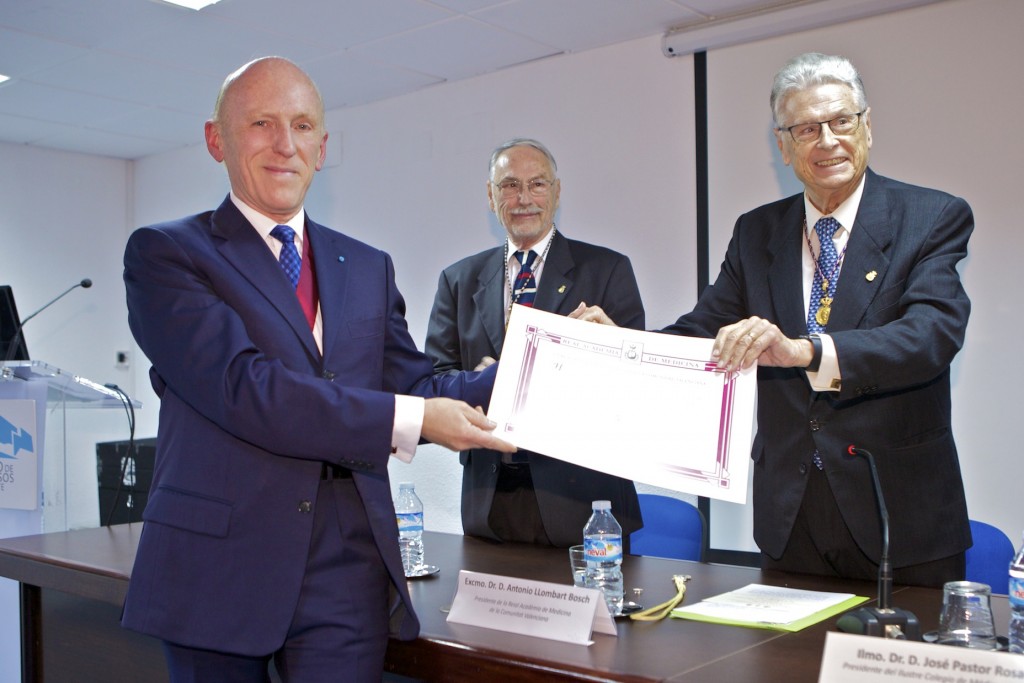 Dr. Jorge Alió  has reached yet another milestone in his career by being included as an academic at the Royal Academy of Medicine of Valencia (RAMCV).
The decision on the incorporation of the Professor and Chairman of Ophthalmology at the Miguel Hernandez University of Elche (UMH) was taken unanimously by the Board of Governors of the RAMCV on 28th July, after having analyzed doctor's extensive curriculum vitae. His official proclamation took place yesterday in the presence of the president of the Royal Academy of Medicine of Valencia, Dr. Antonio Llombart Bosch, and the president of the College of Physicians of Alicante (COMA), José Pastor Rosado. As a new member, Dr. Jorge Alio gave a speech entitled 'The fascinating story of intraocular lenses in cataract surgery'. 
Dr. Alió, known as the creator of the concept of microincisional cataract surgery (MICS), is a member of 26 scientific societies and holds executive committee positions in some of them. He also forms part of Academy Ophthalmologica Internationalis, the European Academy of Ophthalmology, and SHIOL (Hungarian Society of Intraocular Lens Implantation and Refractive Surgery). He has been presented with prestigious "ISRS Presidential Award" by the American Academy of Ophthalmology (AAO) for his dedication and contribution to the field of refractive surgery and the International Society of Refractive Surgery. He is also creator and director of the first online course in refractive surgery from the Miguel Hernandez University, entitled "Scientific Methodology in Refractive, Cataract, and Cornea Surgery" and professor of Master in Clinical and Surgical Research.
The Royal Academy of Medicine of the Valencia Community has as its primary mission the study and research of the medical and related sciences in the entire autonomous community. It also collaborates with the health, academic and judicial authorities at all levels of public administration, emitting all the medical reports which are required by any of these official organizations.