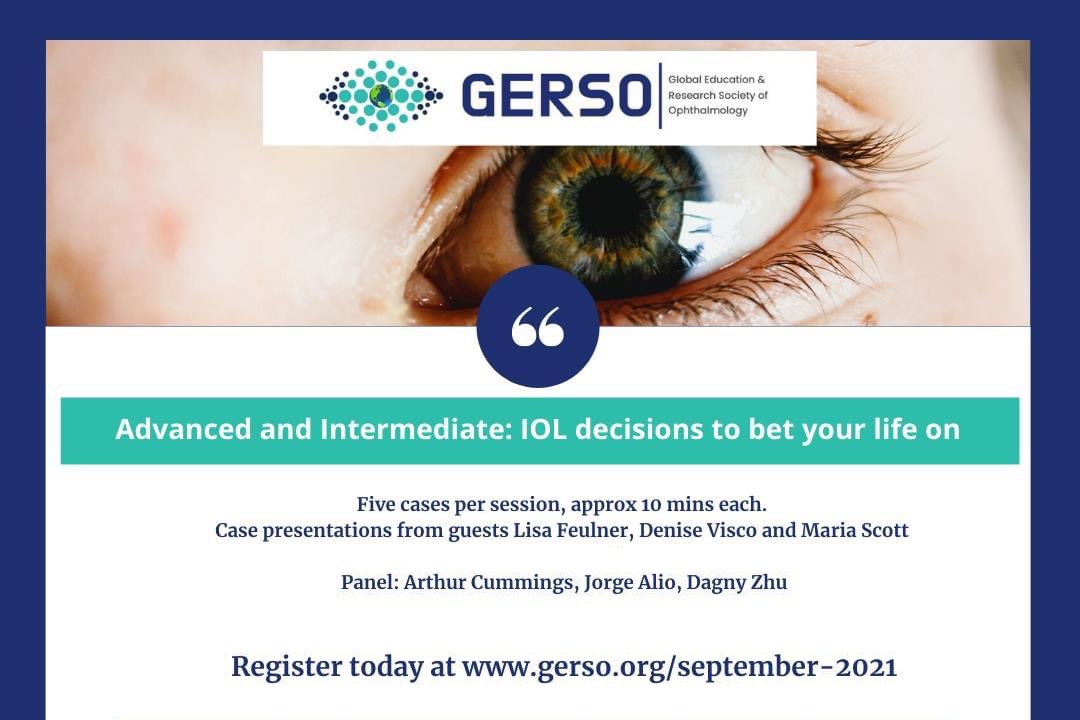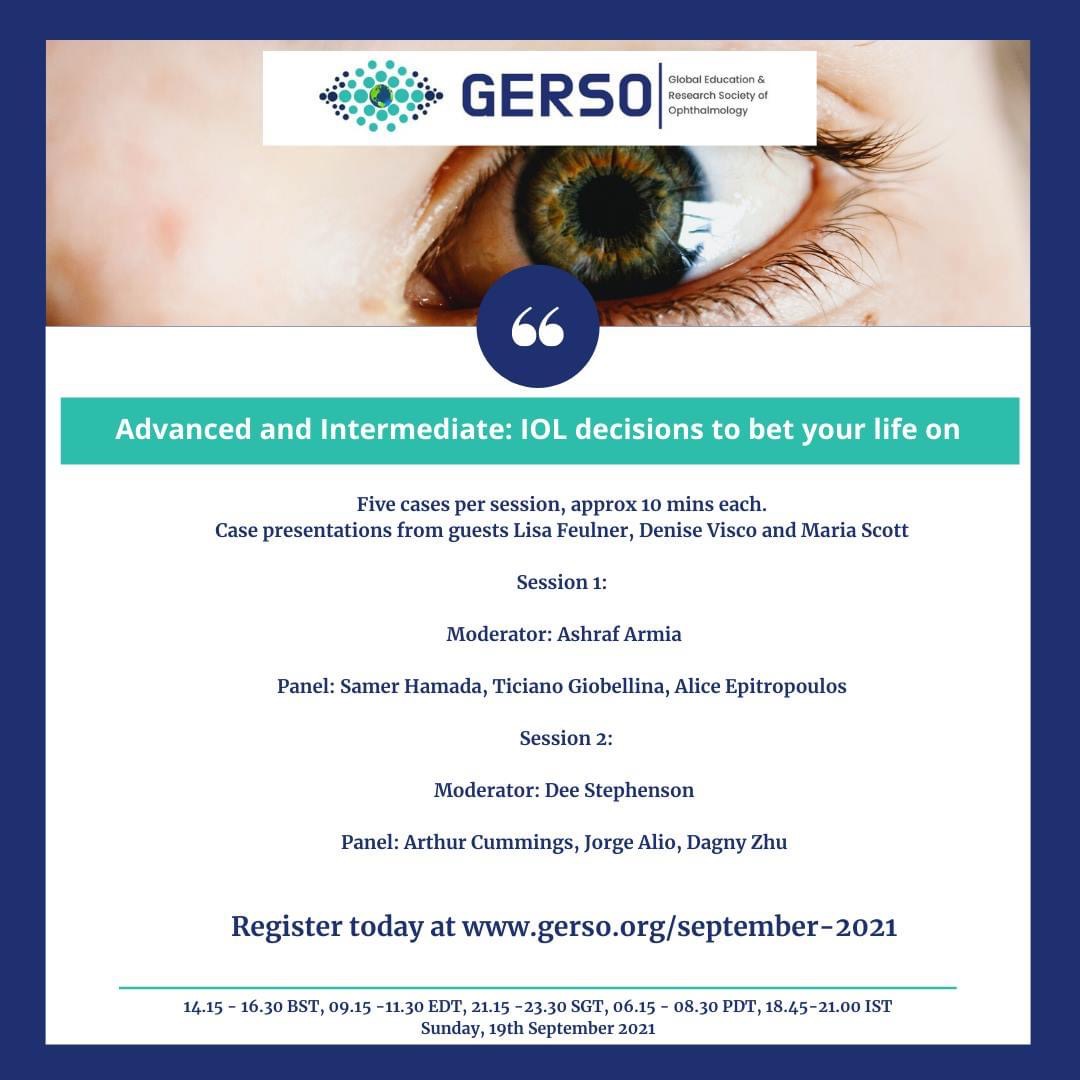 The professor Alió participated as one of the main panelists in the session about the convenience of the use of advanced and intermediate intraocular lenses.
He was one of the distinguished guests at the GERSO (Global Education and Research Society of Ophthalmology) congress, held on Sunday 19 September. On this occasion, the professor of Ophthalmology at the Miguel Hernández University (UMH) of Elche, intervened online as a panelist in the second session, talking about the convenience of using advanced and intermediate intraocular lenses entitled 'Advanced and Intermediate: IOL decisions to bet your life on'.
GERSO is a global initiative, created to educate ophthalmologists around the world on the latest developments on the field. It provides a didactic program with access to the highest level professional and educational contents from the leading experts, such as Dr. Alió. Through this platform the most outstanding professionals share their knowledge and discuss complex cases with a wide audience. The content is provided in English, but is translated into Spanish and Mandarin in order to make it accessible to all the corners of the world.
While being one of the world's leading experts in visual acuity according to the 'Expertscape' website ranking, he demonstrated all his experience in the congress. Dr. Alió is a world leader in 10 fields of visual health: refractive surgery, cataract extraction, intraocular lens implantation, ophthalmological surgical procedures, astigmatism, hyperopia, intraocular lenses, multifocal intraocular lenses, laser-assisted in situ keratomileusis (LASIK), and phacoemulsification, the best surgical technique currently available for cataract surgery.