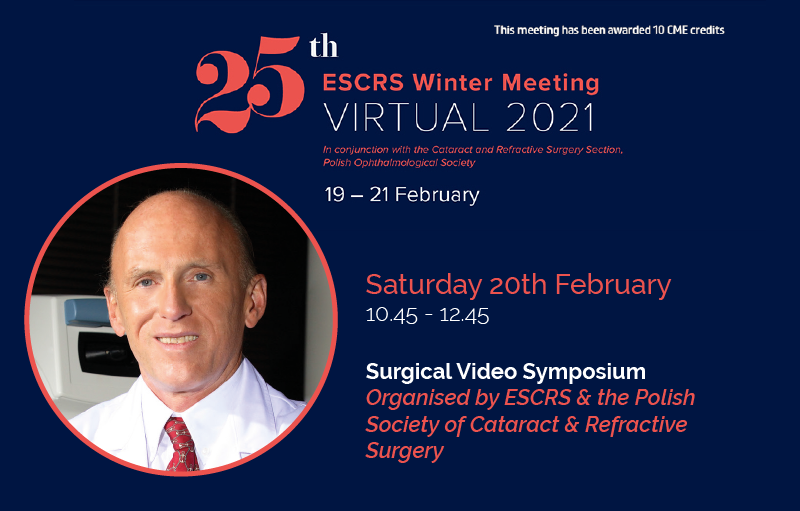 Dr. Alió, the professor of Ophthalmology at the Miguel Hernández University (UMH) of Elche, is a member of the ESCRS Board of Directors, one of the most important organizations in the ophthalmological sector.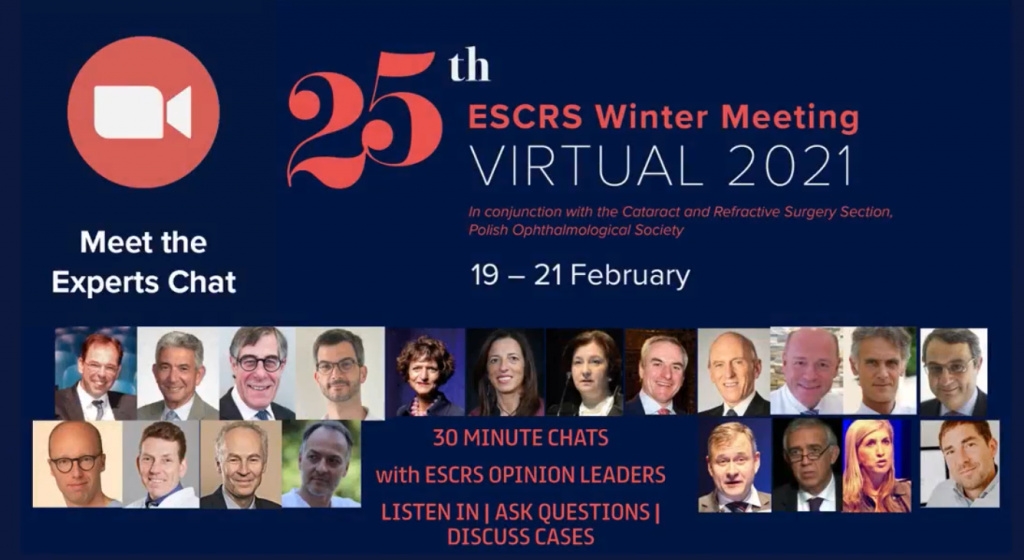 The European Society of Cataract and Refractive Surgeons (ESCRS) held its virtual 25th Winter Meeting from the 19th  to 21st February 2021. It is an annual meeting that brings together top professionals in ophthalmology sector. It should be reminded that last year Dr. Jorge Alió was elected as a member of the ESCRS Board of Directors.
Jorge Alió, the scientific director of the Vissum Ophthalmology Clinics (Miranza Group), played a prominent role as a chairperson in the main symposium called 'Too many patients, too few doctors, better eye care'. Moreover, together with other experts from the United Kingdom, Slovenia and the Czech Republic, Dr. Alió participated as a panelist in the surgical video symposium giving a talk on 'Complications in cataract surgery' in the session ' Meet the Experts'. It should be mentioned that this symposium was organized in conjunction with the Cataract and Refractive Surgery Section of the Polish Ophthalmological Society.
Furthermore, Dr. Alió presented the posters 'IBERIA Biobank: causes of explantation of IOLs by bilensectomy ' and 'Preliminary visual outcomes provided by a new multifocal diffractive intraocular lens based on an innovative mechanism of Dynamic Light Utilization (DLU)'; as well as the paper 'Evaluation of the visual performance provided by an innovative intraocular lens based on the combination of a varifocal technology with a new acrylic hydrophobic material: a pilot study'.
The ESCRS is one of the most important professional associations in the field of ophthalmology. The ESCRS aims to promote education and research in the field of intraocular lens implantation and refractive surgery. Moreover it promotes and supports research in the field of intraocular lens implantation. All these purposes are presented at the prestigious International Congress that is organized every year