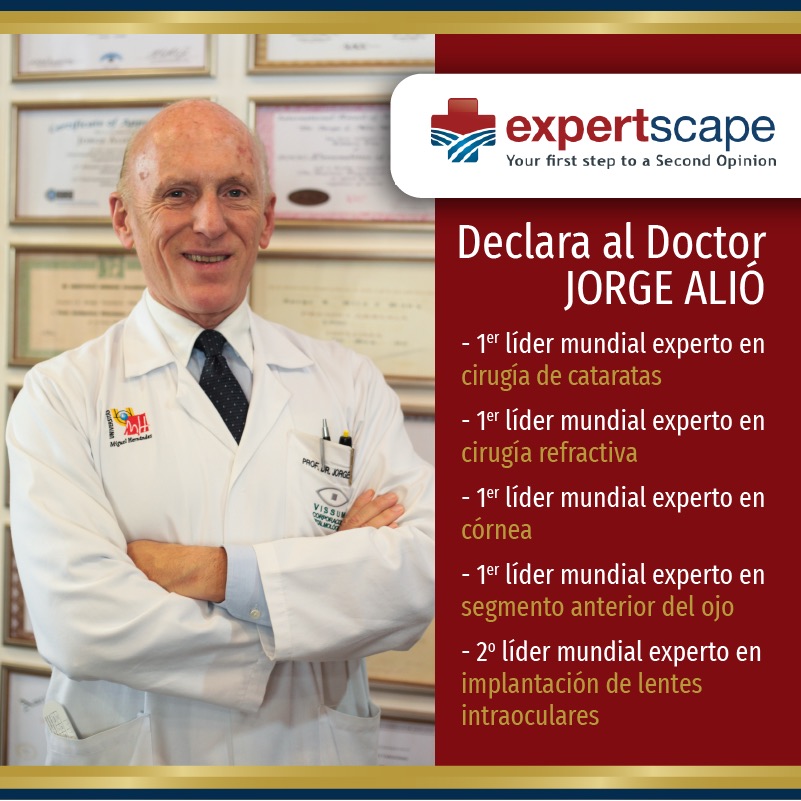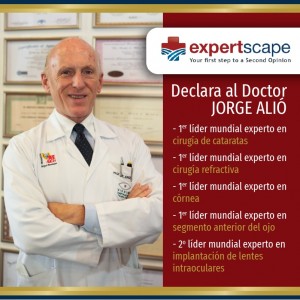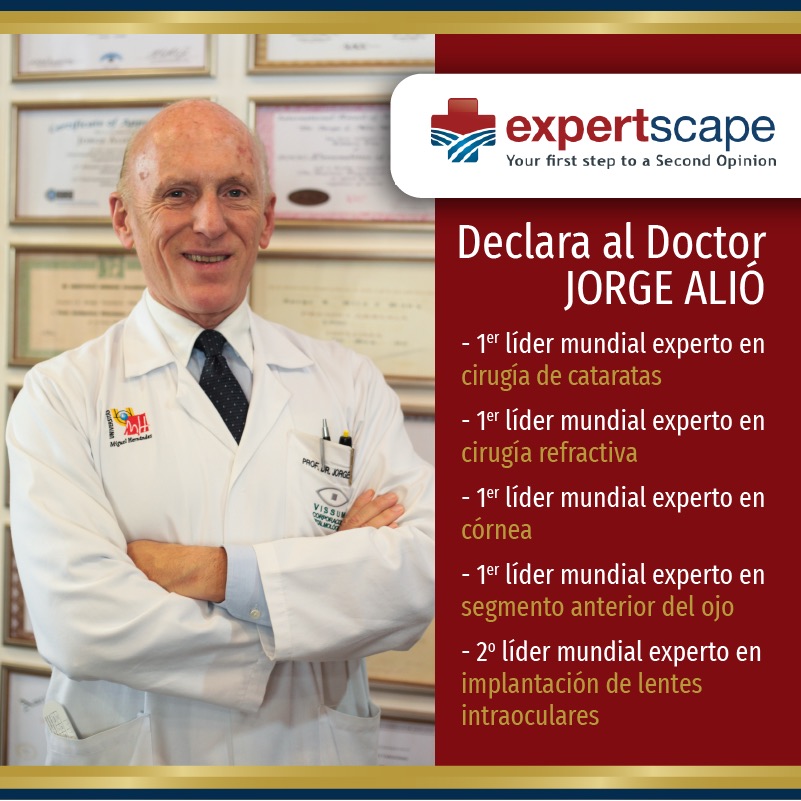 The 'Expertscape' biomedical ranking is the largest in the sector with more than 26,000 specific topics
Dr. Jorge Alio entered the 'Expertscape' biomedical ranking as the world´s expert in refractive, corneal and cataract surgery, occupying the first position in the list. In addition, Dr. Alio, the professor of Ophthalmology at the Miguel Hernandez University (UMH) of Elche, occupies the second position in the list of experts in intraocular lenses and the third position in the category of corneal stroma.
The 'Expertscape' is one of the largest databases in biomedicine, which offers information about the most knowledgeable and experienced doctors and medical institutions across over 26,000 specific topics. It compiles and analyzes reports and service quality assessments in major hospitals, universities and other entities around the world. It also takes into account all the articles devoted to ophthalmology published on the Internet.
Jorge Alio, the scientific director of the ophthalmological clinics Vissum, shares the list with other specialists, such as Thomas Kohnen, Francis Price or David F. Chang. Thomas Kohnen is an expert in intraocular lenses implantation, a branch in which he leads the classification. Francis Price is an expert in refractive surgery, second after Jorge Alio. Finally, Chang is the greatest expert in cataract surgery, also second after Dr. Jorge Alio, the renowned ophthalmologist and a Miguel Hernandez University researcher.